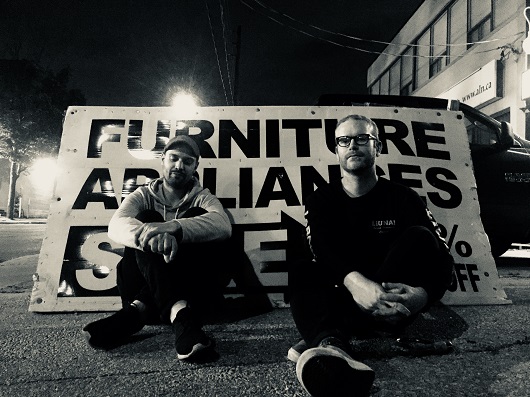 An excellent tracks that merges sleek electronic-forward pop reminiscent of Cut Copy with melodic whimsy similar to Prefab Sprout's take on sophisti-pop, "Shine On" is a new track from Toronto-based duo The Soft Season. The collaboration of producer Brian Gallant and singer Duncan Boyd, both with prior experience in the Toronto punk scene, The Soft Season show admiration for infectious electro-pop with a bit of a hypnotic, post-punk edge in the rhythms. Bustling synth-bass evolve gradually from the get-go, with 00:37 marking a hook-y entry of percussion and an uptick in vocal intensity. The murky, vocal-fluctuating hook at 01:22 also plays very well, followed by a very Cut Copy-esque verse. "Shine On" is an excellent track from the duo.
The Soft Season will be dropping their debut EP, You Are Loved, on July 20th, featuring five danceable synth-pop tracks, including "Shine On".
"Shine On" and other memorable tracks from this month can also be streamed on Obscure Sound's 'Best of June 2018' Spotify playlist.