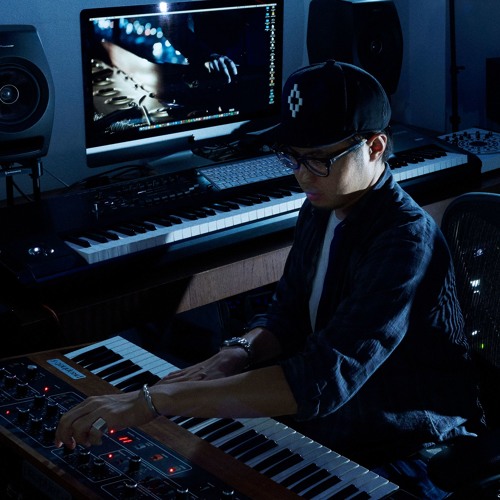 Kotaro Saito is a producer, composer, and pianist with an eclectic sound. Born in 1986 in Japan, Saito lived in India from 1999 to 2002, a period which saw him beginning to play piano and create music. After graduation from Keio University and five years working as an account executive at an ad agency, he departed the position to focus on becoming a "sound creator."
His Soundcloud is filled with a variety of interesting tracks. Standouts include "Je Suis", where a seductive brass lead is accompanied by a bouncy melodic assortment and spoken-word French vocals. Strings emerge around the mid-point, adding nicely to this fervent orchestral push with an infectious backbone. "Muse" amps things up a bit, assuming a more muscular rock-forward energy with slabs of guitar and wavering synths. On the more serene side, "Byo No Ma" is an endearing effort whose gentle piano and string-laden touch reminds of Ryuichi Sakamoto, and exemplifies Saito's ability to craft more scenic songs for film.
"Je Suis" and other memorable tracks from this month can also be streamed on the updating Obscure Sound's 'Best of August 2018' Spotify playlist.