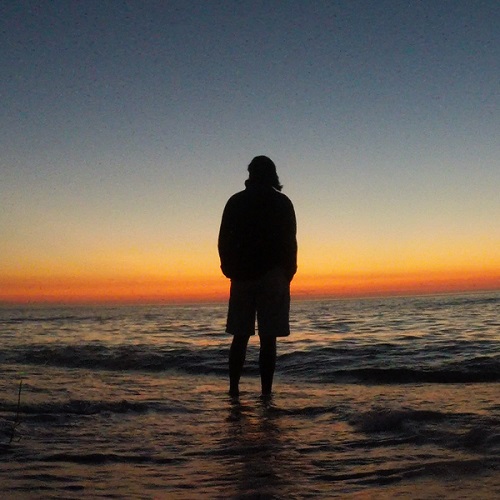 Sunbather describes his new track "Old Soul" as "my dreamy/shoegazey version of an EDM/dance song." He further explains: "I wanted to create a dance song that incorporates my love of electronic music and dreamy shoegaze guitar tones. I came up with 'Old Soul'; a mid tempo EDM jam with reverb soaked guitars, dance-y drums, hazy hooks, then topped off with a tasteful "rock 'n roll" guitar solo at the end."
The project's head – based in Durham, NC – does excellent in describing the track, which is a successful blend of electronic and shoegaze-y elements, as lush and withdrawn vocals float in the background. The guitar licks and synth arpeggios converge to create something that's intoxicating, especially as the '80s-like guitar solo caps things off in the final minute.
Look out for Sunbather's full-length, Melancholy Daze, on 8/17. "Old Soul" is one of its five tracks.
"Old Soul" and other memorable tracks from this month can also be streamed on the updating Obscure Sound's 'Best of August 2018' Spotify playlist.