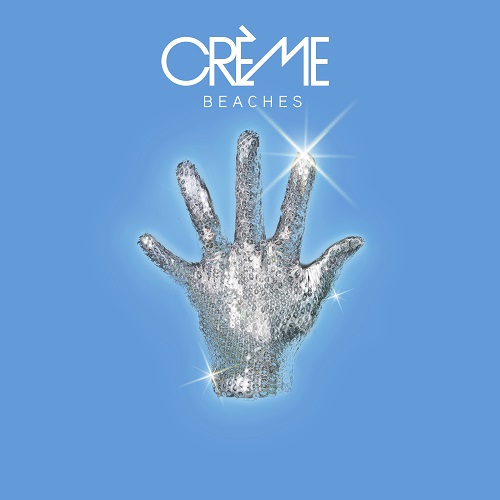 Released this morning, "Beaches" is a captivating new track from CRÈME, the project of Trixie Reiss that impressed previously with gems like "Resolution" and "Deed". "Beaches" is her debut on Los Angeles-based label Blossöm Records.
The track is off the forthcoming BRÛLÉE EP, out on October 5th. Melding an infectious, bouncy melody and spirited vocals with an entrancing electronic-laden soundscape, the sound provides a look at what fans can expect from the new EP's direction. "Beaches" succeeds in a buzzing inectiousness while still retaining a sense of atmosphere, a great entry from the former Crystal Method collaborator (Trixie was a writer and performer on the electronic duo's debut, platinum-selling album Vegas, which featured their #1 hit "Comin' Back").
"I love how the beat is almost triangular, and kind of marches along under the boppy bassline," Trixie explains. "I built it up from there like a puzzle and used lots of layered samples of my voice throughout, so many of the parts – like the lead in the drop – are generated from a vocal, and you can hear other vocal arps and bits buried underneath in there too. I wanted to make my voice float through that landscape, pulsating like a heartbeat."
"In 'Beaches' I wanted to create a great drop centered around a melodic lead generated from a vocal sample. I did it in a way that I think is unique; it sounds kind of like a melody from the Far East or something and that really resonates with me. Every time I hear it I get happy! I've been listening to a lot of trap and future-ish beat and synth production for the past few years. I love what those guys do. For me, it's the most melodic and avant-garde use of digital production out there right now and that really turns me on. Plus it's very connected to stuff like dub, break-beat and hip hop… elements that are ingrained in my soul."
"Beaches" and other memorable tracks from this month can also be streamed on the updating Obscure Sound's 'Best of September 2018' Spotify playlist.