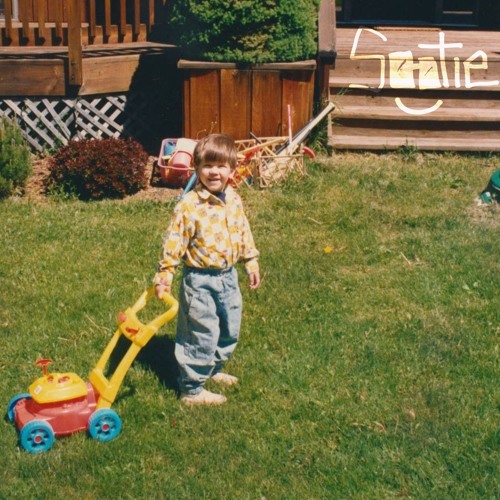 Already impressing with multiple tracks in the past, Galapaghost – the project of Casey Chandler (who writes, records, produces, and mixes everything heard) – is back with a new album. Sootie was recorded in Chandler's Austin, Texas apartment, with mastering from Simone Squillario. His fifth album, Sootie begins with the track "Bedtime", which doesn't quite reflect the title in tone. Rather, the track shows a buzzing and pop-forward feel for this act's standards — the "I will love you always," hook playing nicely amidst the buzzing synths. It's one of several highlights on the release.
"I wrote, recorded and mixed Sootie entirely by myself over a two month period in the beginning of 2018," Chandler explains. "Only having a $600 budget for the album, I recorded the whole album at home with very little equipment. This album is much different than any of my previous albums because it is entirely electronic (besides a few songs with real bass). I really wanted to feel like an amateur and explore a brand new style that I could get lost in, but at the same time have a blast creating."
"I had always wanted to make an electronic album, so I bought a used Roland GAIA synth back in January and composed all of these songs using only that keyboard. Using sampled drums, I created drum loops in GarageBand, typically layering multiple drum loops on top of each other and distorting them, which gave the drums a rougher feel. That childlike feeling of discovering something new and beautiful was definitely the same type of feeling that I had while I was writing and recording these songs. Sootie was my childhood nickname given to me by my Dad, and a lot of the songs on this album are about childhood."
Stream Sootie in full below:
"Bedtime" and other memorable tracks from this month can also be streamed on the updating Obscure Sound's 'Best of September 2018' Spotify playlist.