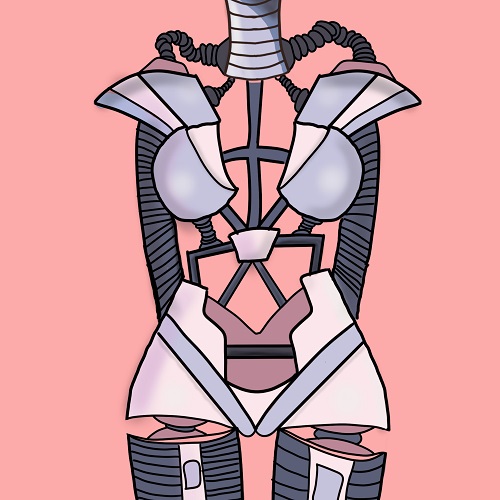 "Cucknite" is an atmospheric new track from Portland, OR act Salty Springs, released today. Fit for studying, night-driving, or gaming (the track is designed to fit well for the character emotes in Fortnite), "Cucknite" is a gripping piece of electronica with guitar elements. Glistening synth droplets and a twangy guitar start things off, with the sporadic additions of effervescent synths gliding alongside a bouncy bass. Melodically enjoyable and atmospherically engaging, "Cucknite" is an accomplished release from this rising act.
"The single took about four months to finish, because there were five individual producers involved," Salty Springs explains. "I originally composed the piece with a piano player, highly disliked the drums, had another producer I work with touch those up, showed it to another producer I know and he was noodling around on the piano at the same time and I liked what i heard so added the smallest accented notes. I then showed one last producer/engineer and had him mix/master it and he added a tad bit more production. The composition took quite awhile, to capture the unique end sound I was looking for. It definitely changed from many styles and sounds to what it is now." Influences include Daft Punk, StarFucker, badbadnotgood, Herbie Hancock and many others.
"Cucknite" and other memorable tracks from this month can also be streamed on the updating Obscure Sound's 'Best of September 2018' Spotify playlist.