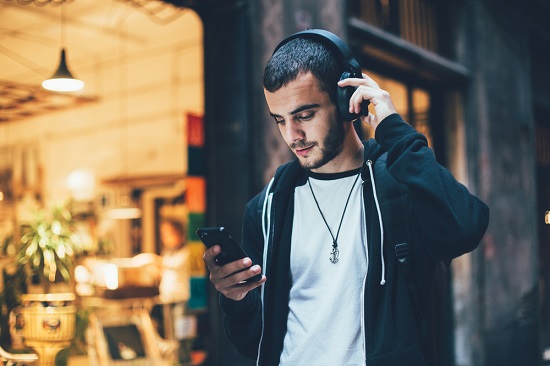 Best Songs from Musicals You Need to Listen To
When you hear about a new musical that is about to grace the big screens, the expectations are high. Those kinds of movies can either be a major hit, or a total flop.
When you come to think about it, it all comes down to the soundtrack. If the songs are catchy enough, the nation will go nuts about them.
Although musicals are not everyone's cup of tea, this genre has a lot of fans since those movies usually have a heart-warming theme and a few songs that will stay with you for days to come.
Some of the best musicals in recent years brought us a few unforgettable songs that became a big part of today's culture.
If you are looking to add a few musical-style songs to your playlist, stay tuned and find out which of the musicals in recent years produced major hits!
5 Songs to Listen To
In recent years, a few unexpectedly successful musicals appeared on the big screen, and each of them remained in our minds thanks to the amazing soundtrack. Are you ready to discover which songs are the best of the bunch?
"This is Me" from The Greatest Showman

– When this movie came out at the end of 2017, no one could even imagine that it will turn into such a worldwide success. The movie generated more than $400 million at the box office around the world, which shows how successful it was. "This is Me" is one of the main reasons the movie was such a success, as it was nominated for an Oscar and has won a Golden Globe award. The songs hit a chord with millions of people worldwide since it is honest, emotional, and catchy. Have you heard it yet?

"Fernando" from Mamma Mia! Here We Go Again

– The first installment of the movie came out a decade ago, and we couldn't be happier about the new sequel since it has a spectacular cast and, of course, an enchanting soundtrack. One of the best songs in the entire movie is

"Fernando" by ABBA

, which is being executed by the one and only – Cher.  There is nothing more to say about this song, just go and listen to it!

 "Bound to You" from Burlesque

– When this movie came out, it caught the attention of the public thanks to the great cast, which includes two powerhouse singers – Cher and Christina Aguilera. Although the actors are what drew the crowds to the movie, the songs made them fall in love with it. "Bound to You" is a powerful song, and it is worth listening to. How can you say no to Christina?

 "Summer in Ohio" from The Last 5 Years

– Anna Kendrick caught our attention when she starred in the "Pitch Perfect" movies, but her role in this movie took her to an entirely different level. The singer helps you understand the sad but realistic story of a failed marriage as she sings her heart out, and "Summer in Ohio" is one of the best songs the movie has to offer you. If you haven't watched the movie yet, at least give this song a try.

 "I Dreamed a Dream" from Les Miserables

– Any list that concerns musicals has to include this movie. Les Mis brought you more than a few songs worthy of your attention, but there is no doubt that "I Dreamed a Dream" is at the top of that list. Anne Hathaway did a great job with this song, providing us with a touching and timeless masterpiece.
In Conclusion
Some musicals can be a hit and miss with the public, but if the movie has a solid soundtrack – nothing can go wrong. If you are into theatrical, powerful, songs that you can listen to over and over again – don't overlook this genre!