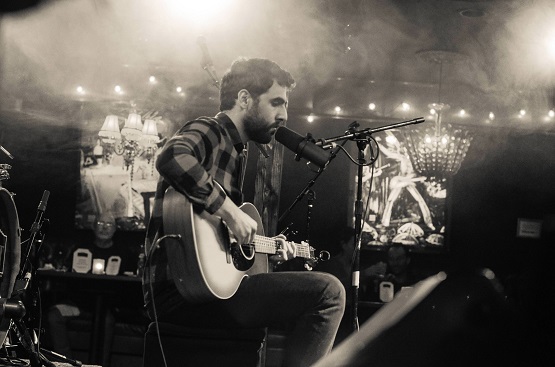 Released today, "The Other Man" is a captivating track from Gary Kazazian, off his debut EP (streaming below). A music video, also below, was also released alongside the track.
"The Other Man" is a rousing piece of folk, traversing from patiently retrospective verses into a chorus featuring Kazazian's soaring vocals. "Time to feel the changing light," he sings during this part. "See the phoenix flying high." In both the lyrics and vocal performance, there's a sense of rising through the clouds as the riveting chorus hits. Hints of harmonica provide dashes of variety, while the haunting bridge at 02:45 does similarly — the piano line at the three-minute mark leading beautifully to one last go-round for the vocal uptick.
The EP's progressive-folk aim "combines the experiences of a young nomad with the with the time honed perspectives of an adult looking for meaning on his own terms." Kazazian has lived in rural Venezuela, bustling Beirut, downtown Los Angeles and Nigeria — combining the experiences into a resonating sound and approach. Stream the video and EP below.
—
"The Other Man" and other memorable tracks from this month can also be streamed on the updating Obscure Sound's 'Best of November 2018' Spotify playlist.
The track is also featured in the genre-based, best-of Spotify compilation Indie Folk.