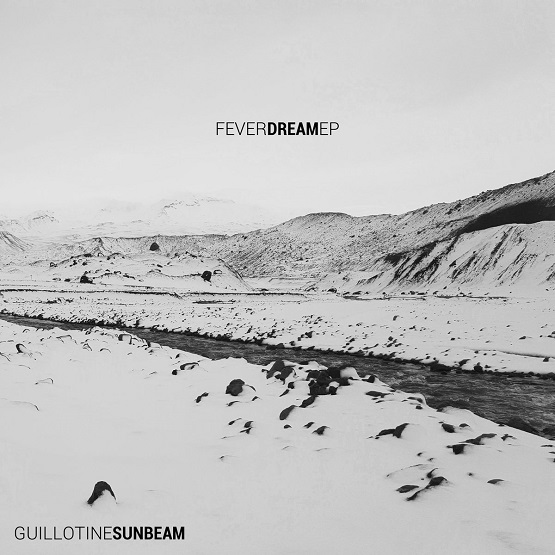 Guillotine Sunbeam released his new EP, Fever Dream, today. All three of its track are consuming, continuing the promising sound shown earlier this year. The project impressed in April with the track "Bars Beneath Your Skin," exhibiting shoegaze, dream-pop, and dark alt-rock tendencies. This EP explores these styles, while expanding in electronic-based sophistication.
The EP's self-titled effort kicks off the release in great form, riding on a climactic synth and haunting organ. The glistening guitars arrive alongside the serene vocals. By the mid-point, a beautiful wave of shoegaze-y guitars entrance alongside the persisting, synth-laden backbone. It's a fully consuming track that starts the release beautifully. "Future Fading" is perhaps the most lush of the bunch, with calm vocals and reflective guitars accompanied by brief glimpses of gentle piano. The closing "Drowning In Dust" explores a nocturnal, chillwave-friendly tone that serves as the ideal finale.
Guillotine Sunbeam – the project of Yoni Collier, a British music producer living in the Netherlands – continues to impress with these three tracks.
Stream the EP in full below, and buy it on Bandcamp here:
"Fever Dream" and other memorable tracks from this month can also be streamed on the updating Obscure Sound's 'Best of November 2018' Spotify playlist.
The track is also featured in the genre-based, best-of Spotify compilation Shoegaze / Post-Punk / Dream-Pop.