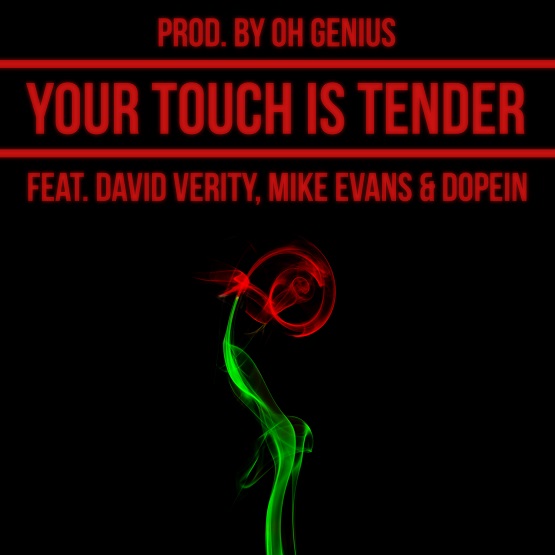 "Your Touch Is Tender" is a track released today, impressing with captivating hip-hop vocal flows and sharp electronic-forward production — specifically, Oh Genius' production abilities, alongside three great vocalists. Oh Genius (the track's producer) is from the UK. David Verity (first verse) is from California. Mike Evans (second verse) is from New York City. Dopein (chorus) is from Seoul, South Korea. The track is truly a merging of various talents, with a cohesively successful result.
"When producing this song, I wanted to combine elements of old school songs I'm a fan of with newer contemporary sounds," Oh Genius says. "The verses have soulful keys along with the swing of old school hip hop drums, then it switches up on the hook with a huge electronic synth and sub-bass. I took the same approach with choosing the artists for the song too, with David Verity and Mike Evans being from the U.S. and Dopein being from South Korea, along with myself being from the U.K. – we got an amazing blend of influences all working together in this one song."
"Your Touch Is Tender" and other memorable tracks from this month can also be streamed on the updating Obscure Sound's 'Best of November 2018' Spotify playlist.
The track is also featured in the genre-based, best-of Spotify compilation Indie Hip-Hop and Rap.