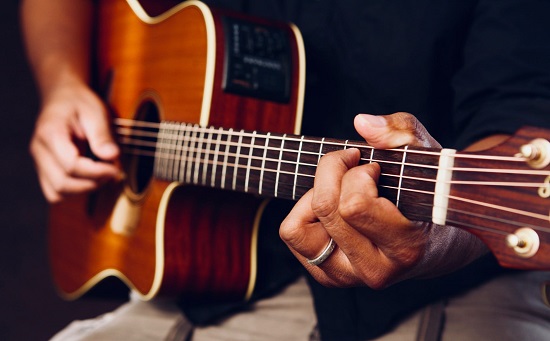 Reports indicating that guitars could be dying have been grossly wrong. The truth is the best electric guitars are here to stay. For as long as humans need music, guitars and guitarists will always step up to the plate to be counted. For this to happen though, guitarists need different types of instruments and accessories. These range from the actual guitars to guitar strings, string winder or cutter, tuners, capos, guitar picks, humidifiers, stands, straps, and cables.
For this reason, guitarists have to learn how to select their instruments.
Below are a few tips showing how they go about this task.
Buy the Right Size
Some of the best electric guitars are too large or probably excessively small for you. Therefore, it's good to consider size when selecting your guitars. In fact, use this factor for all your instruments. Otherwise, you may end up with an instrument that proves too awkward to handle. For example, buying a massive guitar that forces you to extend your arms to right next to your shoulders while playing the guitar can be quite inconveniencing. Buy the right size!
Buy What You Love
It's worth noting that your feelings or passion matter. Finding an instrument that you find interesting is crucial to playing it with such passion and love. Moreover, your passion for the instrument acts as an excellent motivator during the times when you don't feel like playing it. In addition to that, you're more likely to remain faithful and committed to such an instrument. You will also take good care of it by giving it all the attention it craves!
Buy a Playable Instrument
How playable is the instrument? Playability is an important factor too. Here, guitarists often look at the inspection and adjustability the guitars have undergone to determine if they are worth purchasing. The intonation, tuning, and tone the instrument boasts usually tend to be of the highest caliber in playable instruments. Anything that lacks this quality would be a mess to play no matter how passionate you feel about it.
Buying Based on Value for Money
Guitarists need assurances that the instruments they are willing to buy are capable of providing excellent value for money. Otherwise, their cash would simply go to waste and no one wants that. In this regard, money, and price play a crucial role in influencing the choice any guitarist makes. If the instrument provides value for money, the guitarists will not hesitate to pay whatever it takes to buy and take it home.
Buy Based on Quality
Lastly, guitarists choose instruments based on quality. Here, they focus on the quality of the sound and finish. What is more, many guitarists have no qualms about buying instruments from the not-so-well-known brands. Often, those who do so apply this determinant when buying entry-level instruments, which are cheaper compared to the items sold by major brands. While at it, don't forget to get one with your favorite color too!
Above all, take your time to learn more about buying the best electric guitars.