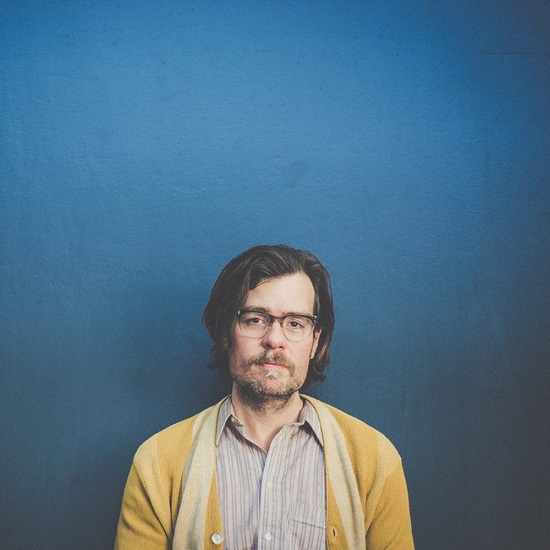 Anthemic percussion and brass kick off "Radio Song," before Mike StClair's captivating vocal delivery — tonally in the vein of a more exuberant Mark Kozelek, or Aqueduct (David Terry) — begins to lead over piano. As the 01:40 mark hits, the track assumes a beautifully grandiose vein of orchestral chamber-pop, a majestic-sounding piece that enjoyably contrasts the more ragged initial verses. Mike StClair's Pocket Sounds project, based in Austin, fully impresses with this effort. He had the following to say about the track:
We're releasing this as a single on Mr. Pink Records tape label. Radio Song will be out digitally May 4th, but the B side will only be on the tape (it may be released digitally at some point). We'll also be releasing a music video to accompany the single release. Radio Song is about the self doubt that most artists feel, and the tendency we have to compare our art to others. I've been a sideman for many years, touring and recording with bands such as Okkervil River, White Denim and The Polyphonic Spree, but it wasn't until last year that I got the courage to release a recording of my own songs. It's a tough thing to put your own art into the world, and it's easy to beat yourself up about what you could have done differently. This song is inspired by those doubts. I'm also proud that me, Pocket Sounds drummer Jeff Olson, and the producer (Mr. Pink Records founder) Jonas Wilson tracked this fairly lush orchestration in about 7 hours.
UPCOMING SHOWS:
May 16 // Petra's, Charlotte, NC
May 21 // The Cave, Chapel Hill, NC
May 24 // Hole in the Wall, Austin, Texas
—
"Radio Song" and other memorable tracks from this month can also be streamed on the updating Obscure Sound's 'Best of May 2019' Spotify playlist.