Antoine Diligent – "Nobody Loves U (WYL)"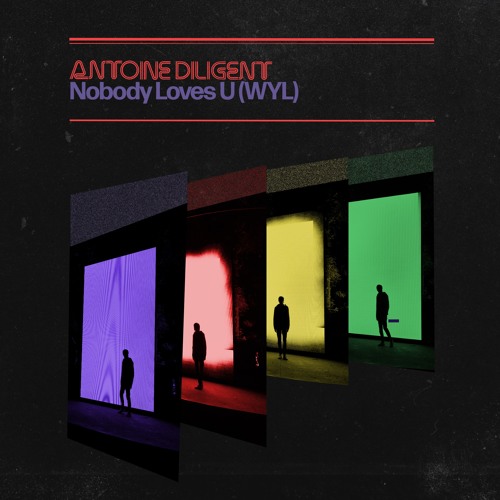 In the stylistic realm of Tame Impala and Unknown Mortal Orchestra, "Nobody Loves U (WYL)" is a catchy new track from Antoine Diligent, the project of Anthony Polcino. Based in Los Angeles and from New Jersey, Polcino previously saw success as lead guitarist in rock act Low vs Diamond (on Epic Records). This particular effort rides on a psych-friendly rhythmic and key-laden bounce, with Polcino's smooth vocals playing well in building to the charismatic first chorus, around 01:17.
In addition to some solo releases under the alias Soft Pipes, Polcino crafts an engaging psych-pop sound via alter-ego Antoine Dligent. Forthcoming album La Forma releases this fall, following up Antoine Diligent's debut LP Futurisms. "Nobody Loves U (WYL)" is the first single from La Forma
"It's an homage to the time in between the every day hustle… the flip side of one's outward image," Polcino says of the track. "Home life, personal motivations, inner conflicts, just being… etc. The stuff seemingly no one wants to hear about, especially these days. The title similarities to John Lennon's "Nobody Loves You (When You're Down and Out)" are genuinely coincidental, but I'm of course fine with the fact he was the one who said it first. I updated it for shorter attention spans."
Polcino also co-founded dream-pop duo WORLDS with Brazilian-American musician Erica Driscoll (of indie-pop act Blondfire).
—
"Nobody Loves U (WYL)" and other memorable tracks from this month can also be streamed on the updating Obscure Sound's 'Best of June 2019' Spotify playlist.
The track is also featured in the genre-based, best-of Spotify compilation Indie Rock.