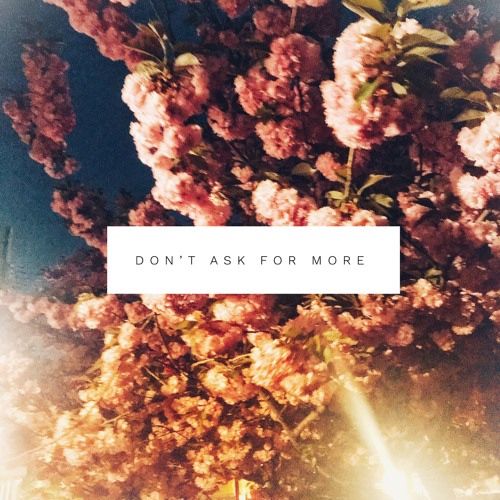 "Don't Ask For More" is a newly released single from Beecher's Fault. The track represents the first from the New York-based band that's fully self-recorded, mixed, and produced in lead singer/songwriter Ben Taylor's home studio. A tranquil bass and spacey synths assemble the first moments, with the vocals' emergence finding footing alongside catchy guitar lines. Here, and especially when the synth-laden hook hits, the aesthetic is fondly reminiscent of Cut Copy. The vocal sample at 01:20, amidst the spacey pulsating synth, is a great production choice. Catchy while still retaining an interesting soundscape, "Don't Ask For More" is a stellar release from Beecher's Fault.
"We first started writing the track while we were staying in an abandoned church for a few days in the dead of winter in Upstate New York (a tiny town called Mount Vision to be exact)," says Taylor. "We went up there to get away from the city and focus on writing. Our bassist, Serge Ruccolo, played the bass line for us and said it was something he had been working on. We jammed on it for a while and then this Spring started to record it in my apartment studio in NYC. Lyrically it's about corporate greed and the idea of never being satisfied with what you have."
—
"Don't Ask For More" and other memorable tracks from this month can also be streamed on the updating Obscure Sound's 'Best of June 2019' Spotify playlist.