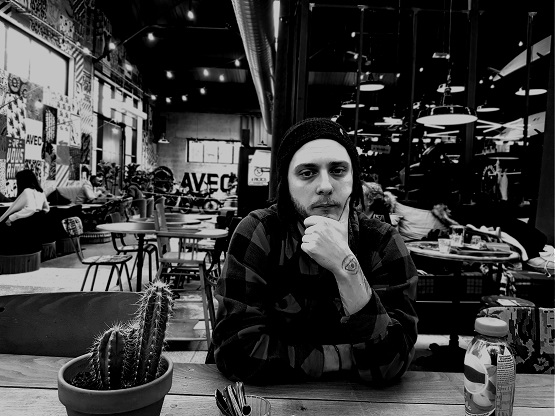 Simple Beats is an excellent new release from iD3, channeling a nocturnal, spacey sort of soundscape with a nice balance of lo-fi hip-hop, jazz, and electronica. Among its highlights is the track "Joy of a Kind." A whirring percussive swoosh and quaint acoustics ride alongside glistening keys to start, providing a launching point for the drizzling brass additions. Sensual and atmospheric, "Joy of a Kind" shows an entrancing soundscape, with a moving enough melody to entice while still relaying a chilled-out contentedness that plays well no matter the circumstances.
iD3 was born in Essex (England) and currently lives in France. The project of Leee Zimmer, iD3 is an electronic music producer and sound designer, who has worked with brands like Vivo Barefoot, Clarks shoes, and Soul Of Africa.
The project started crafting music in 2011, releasing a few EPs and an album with Loodma Recordings. Simple Beats was released independently, taking its roots from iD3's love for other contemporary Beat musicians (Bonobo, Four Tet, Flying Lotus, Amon Tobin) and jazz music.
Stream Simple Beats in full below:
—
"Joy of a Kind" and other memorable tracks from this month can also be streamed on the updating Obscure Sound's 'Best of June 2019' Spotify playlist.
The track is also featured in the genre-based, best-of Spotify compilation Serene Rainy Days.