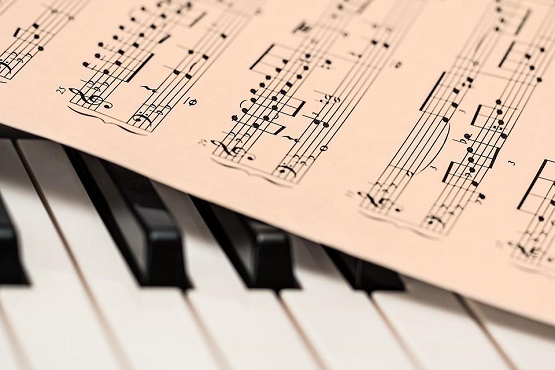 The greatest musicians in the world are remembered in a variety of ways. Form tattoos to unusual wedding or funeral songs, there are plenty of ways we like to celebrate our favourite artists and tracks. Here are some of the strangest.
The Guns N' Roses Game
The iconic rock band of the 80s have brought out many a seminal track in their day. They have fans all over the world who love to tune in and listen to their music and the fact that they are touring is still testament to their dedication to their fans and their art. One way that their music has been immortalised forever is through NetEnt's Guns N' Roses game. You can spin the reels to some of your favourite tracks from the band and enjoy many of the motifs who made them who they are today.
CSI
The Who are a seminal English rock band who were at the heart of the British Invasion of the 1960s. While their music was well-known to one generation, it was introduced to another when it was chosen as the title music for the CSI franchise. The original series opened to "Who Are You", CSI New York used "Baba O'Riley", CSI Miami had "Won't Get Fooled Again, and CSI Cyber used "I Can See for Miles". These were classic and highly rated TV shows and show a perfect example of how to bring attention and a new wave of fans to a group.
Shakespeare
Emma Rice had an interesting tenure as the artistic director of the Globe Theatre in London. One of the strangest choices by far was a 70s inspired adaptation of "Twelfth Night" in 2017. Bedecked in bell-bottoms and sequins, the cast twirled their way across the stage and intertwined the prose and verse of the play with enthusiastic renditions of Sister Sledge's "We Are Family". This wasn't all, with the drag queen of Feste belting out Meat Loaf's "Bat Out of Hell" in one iconic scene. It was utterly mad, and yet somehow remained completely Shakespearian.
A Clockwork Orange
Often referred to as one of Stanley Kubrick's finest films, "A Clockwork Orange" is filled with odd music choices which really help to cement the overall oddities and dystopian qualities on the film. Whether it is the eerie moment where the main character Alex starts to sing the much-loved musical number "Singing in the Rain" or the main classical pieces used to thread together the movie's soundtrack, you can clearly tell that the musical choices of this film are deliberately chosen to add to what the viewer is watching.
These are just some of the strangest choices for music we have seen in our trawls through media. Music is one of those unique factors which can be sued to shape any situation and make it seem completely different. As can be seen from the examples listed above, this can be done extremely successfully.
Image: Pixabay