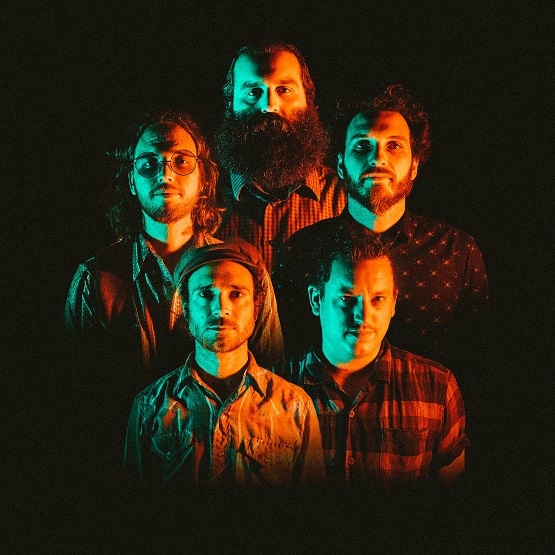 Sweltering track "The Tower" is the latest from San Diego psych act Drug Hunt. The track and its video are part of the band's self-titled EP, released on July 5th via Blind Owl. Alongside the band and Blind Owl regulars, the release was produced by Daniel Cervantes (Howlin' Rain/ Mrs. Henry) and engineer Jordan Andreen (Karl Denson's Tiny Universe, Earthless, Sacri Monti).
The track's opening lines — "Women and children hands over their eyes, they couldn't bare to witness their fathers disguise," — take aim at the evils of mankind, over a chugging bass line, smooth guitars, and suave vocals. It's a slick turn after the buzzing intro. "It's a song about looking away rather than acting, it's about being safe in a tower and watching the world burn below," says band member Rory Morison. The three-minute mark and onward shows a jam-friendly assortment of keys and lively guitar interplay, a showcase in superb musicianship and indicative of the band's acclaimed live performances, having supported the likes of of supporting Dead Meadow, Black Mountain, Howlin Rain, Surfbort, and POW!.
Check out the track's music video below:
—
"The Tower" and other memorable tracks from this month can also be streamed on the updating Obscure Sound's 'Best of July 2019' Spotify playlist.