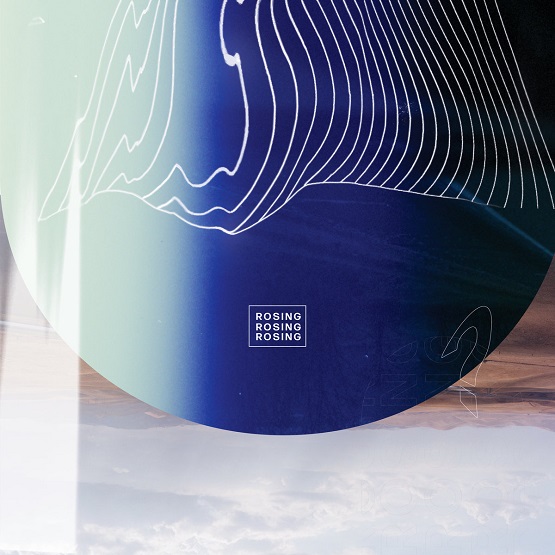 "Beige Oblivion" is nicely illustrative of Rosing's gorgeous sound throughout their self-titled debut EP. Producing a chilling blend of dream-pop, post-rock, shoegaze, and rock elements, the Los Angeles-based act show a masterful approach to their aesthetic — from the haunting vocal presence to the enthralling guitar tones. The EP — which was self-recorded, produced, and released independently — succeeds throughout. "Beige Oblivion" rides on a Rhodes piano, lap steel guitar, and these ghostly vocals, showcasing a striking track that is likely to hook listeners into the rest of this strongly recommended EP.
The band describes the track and release in detail:
The song was conceived as a kind of "apocalyptic pop" song, Its harmonies drenched in effects and reverb, floating eerily above a pulsing rhythm. It came together like a collage, each piece somewhat independent from the rest, but forming a cohesive atmosphere. In addition to the Bass, Drums & Percussion, the song features an effected Rhodes Piano and a DIY custom built Lap-steel guitar played with an E-Bow to emulate a Theremin. We wanted to remove familiar structures, cues and instrument references to enhance the dreamlike quality of the song while still retaining a strong groove. Like the rest of the EP, this track is a cocktail of disparate influences landing between Surf, Soul & Goth. This track could soundtrack a dark evening spent speeding along Mulholland Drive or a neon-lit warehouse dance party. The single off of our debut self-titled EP, this song embodies Rosing's sound– Organic, surreal, spacious and moody. It plays like a lucid dream, at once familiar and indescribable.
Stream the rest of the band's self-titled debut EP below:
—
"Beige Oblivion" and other memorable tracks from this month can also be streamed on the updating Obscure Sound's 'Best of July 2019' Spotify playlist.
The track is also featured in the genre-based, best-of Spotify compilation Shoegaze / Post-Punk / Dream-Pop.