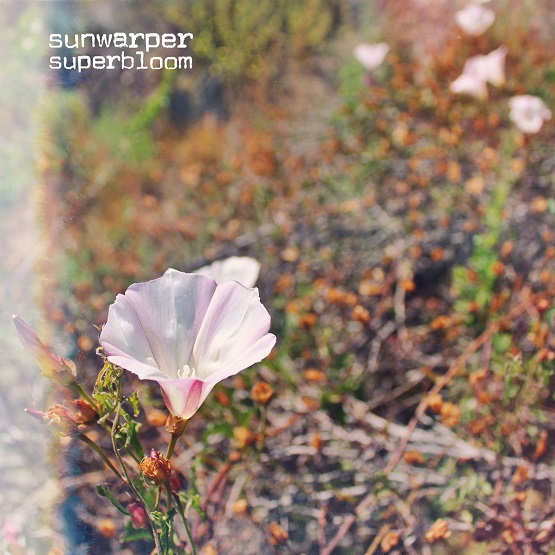 Having previously impressed in 2018 with chilled-out EP The Emerald Chair, Sunwarper returns with two quality tracks in "Superbloom" and "Chromosphere." "Superbloom" is spacey from the get-go, with a spacious feeling in the whirring synth pad and glistening effects. The one-minute mark sees a vibrant expansion of synths and general tempo, escalating a floating feeling into one with purpose. It's a consuming track, for certain. "Chromosphere" is lusher, and more developmental, working from a more ambient perspective as swelling synths and a cinematic feel take priority. Kubrick would probably dig it.
More info on the release, direct from Sunwarper, below:
During an unusually rainswept winter in Los Angeles, California, Michael Jakucs turned to music to catalog such strange occurrences. What came out of these sessions was two songs, both representing a distinct feeling that our environment can cause. The first being "Superbloom," a track that brings about the hope of what comes after so much rain, a paradise of floral bliss. Bright, swirling synths evoke a California desert full of unusually rich flora. The second track, "Chromosphere," is an ambient journey through space, representing how our minds can wander in times like these. Synths ebb and flow, launching into the stars and staring into the isolated expanse all before waking up from a dream.
—
"Superbloom" and other memorable tracks from this month can also be streamed on the updating Obscure Sound's 'Best of July 2019' Spotify playlist.