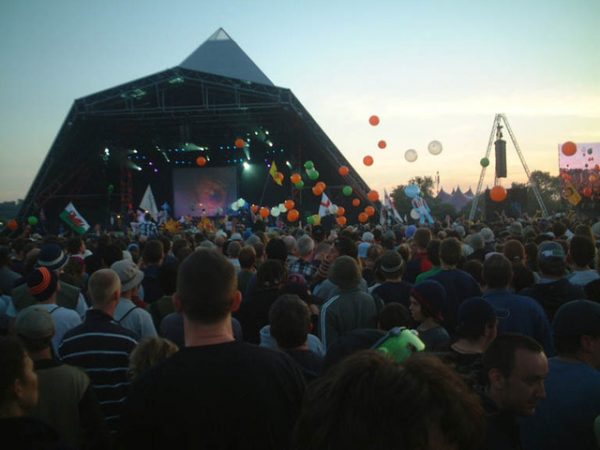 We're a few weeks removed from the 2019 Glastonbury Festival, and the excitement of the biggest musical weekend of the year is now fading to sadness that it's all over again for another twelve months. The general consensus was that this was one of the best festivals at the Worthy Farm site for some years, and that it will take some topping next year by whoever gets to play. Stormzy made history. Kylie Minogue rolled back the years. The Killers, in their second Pyramid Stage headline appearance, gave the 200,000 people who'd gathered there a masterclass in Vegas-style rock and roll – but our focus there should be on the fact that this was their second bite of the headlining cherry. 
There's nothing to say a brilliant band can't headline the festival twice – so long as they continue to be brilliant. The Killers have had incredible hit records, but it's been a few years since they troubled the top of the charts. What had they done to merit the honor of headlining the Saturday night for a second time? Granted, The Cure (who headlined on Sunday) are years removed from their last big hit as well, but they were at least new to the headline slot. It's fine for legendary bands to appear once. Twice, without any new material to back it up, feels like stealing a spot from another artist. 
If there are any problems with Glastonbury at all, they both revolve around tickets. Firstly, tickets are incredibly difficult to obtain, and the website selling them usually crashes within minutes of opening. By the time it's back online again, all the tickets are gone. The second is that at the time you buy the tickets, you have no idea who the headline acts will be – or, in fact, who any of the acts will be. 
That's a problem. Glastonbury isn't cheap – the tickets are the best part of £250, and then you have to worry about food, drink, and the travel costs of getting to such a remote part of Somerset. It would be nice to know whether what you'll see there will be worth the price of admission before you pay for it. 
Deep down, although they wouldn't admit it, many attendees to Glastonbury 2020 would be disappointed if they were served the same headline acts again, so we've given it some thought – and here are some major acts who could headline the Pyramid Stage easily, despite never having done so before. 
It's no longer relevant to say that Glastonbury isn't about rappers – it is, and it has been for a long time now. Stormzy may have broken the mold for British rappers at the festival, but both Jay-Z and Kanye West have played the main stage before and showed how to make a success out of it. That means the stage is now clear for arguably the biggest name rap music of the last three decades. Eminem would be an ideal choice to headline Glastonbury. Perhaps he'd even bring Dr. Dre with him. 
No rapper currently living has a catalog of hit records like Eminem. From 'My Name Is' to 'River,' he's topped the charts in the 90s, the 00s, and the current decade. Imagine 200,000 people rapping along to 'The Real Slim Shady,' and tell us it doesn't look great. 
This has been the big dream for the Eavis family – who organize Glastonbury – for years now. They haven't been shy about publicly stating how much they'd love Fleetwood Mac to come and headline their festival; it's just a shame that for whatever reason, the band doesn't seem to be willing to come and do it. It may all be down to money – as Glastonbury is largely a charitable event, bands earn far less for headline slots here than they would for any other major festival in the world. They do, however, tend to make it all up in album sales after a well-received slot. It may be too late in the day to get the best out of them though – Stevie Nicks' voice isn't what it was, and with guitarist Lindsey Buckingham no longer in the band, viewers wouldn't be receiving the full package.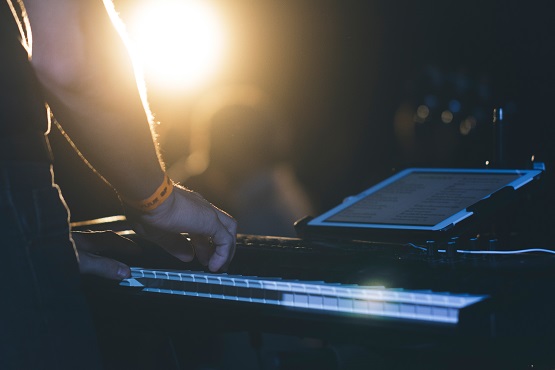 Some of you might prefer to see the legendary Elton John perform in the coveted 'legends' slot on Sunday afternoon, and to those people, we say 'get real!' Sir Elton John doesn't play warm-up gigs for anybody, and given all that he's achieved in his career, nor should he have to. The grand old dame of British pop rock is currently on his retirement tour, and there would be something poetic about him finishing up by headlining Glastonbury. 
Elton John would make the headline act an occasion like nobody else could. He's got five decades of hit songs to play, music that the entire crowd will know and love, and the statesmanlike qualities which will make the occasion feel like the big deal it is. I fact, now we've had this idea, we're going to be sad if it doesn't happen. 
This is more a hope and a prayer than anything else, but there is still a little hope. Led Zeppelin, for years, said that they would never, ever get back together and play again. Then, impossibly, they did exactly that for a charity concert in December 2007. It was the one and only gig they'd played in nearly thirty years – and they've never done it again since. 
By playing it at all, though, they set a precedent. It is possible to get Led Zeppelin to play if there's a charity occasion that calls for it. What charity occasion could be bigger than Glastonbury? A with Fleetwood Mac there would be concerns about what the passing of the years has done to their sounds, but let's be honest. Nobody would care about that. It would be Led Zeppelin live on stage, and it would be awesome. 
Kylie Minogue has done it. Beyonce has done it. Lady Gaga and Shirley Bassey may not have headlines Glastonbury, but they've still played prominent sets here. Amy Winehouse graced the Pilton crowd with her presence while she was still with us. All of this begs the question:- Madonna, where are you? If she's willing to turn up and play a (somewhat shaky) set at the Eurovision Song Contest, why hasn't she come to take the adulation of the Glastonbury crowd?
Although she wouldn't be everyone's cup of tea – for reasons we fully understand – nobody can deny her iconic status as one of the biggest trend-setters n the recent history of music. Like Elton John, she can call on hits from multiple decades, and could easily play for two hours without running out of tracks that people know. We don't know who needs to call who to make this happen, but someone make the call!