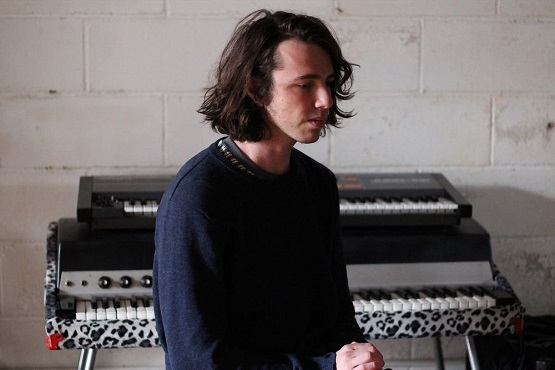 monkeybars is the captivating solo project of Brooklyn-based Eli Aleinikoff, who melds his formal saxophone training with a feeling for contemplative pop songwriting. The jazz-fueled soundscapes and melodic direction produces a concoction reminiscent of Talk Talk, especially as the sax hits in full force around the 02:30 mark. The track comes via the project's debut EP Acrobats, which "explores the complexities that lie under the surface of a single moment." "New Face" is a great introduction to the project, showcasing a seamlessly developing track that swirls with funky guitar licks, atmospheric synths, and hypnotic vocal presence. Check out the EP's other two tracks below:
Regarding the track, the artist says the following: "Miles's Tutu was a reference point for this one; some of these synth sounds were probably more LCD inspired than I'd care to admit; low sound on the chorus is trombone doubling the bass; this one feels the darkest / moodiest of the three (?); "no the damages don't last long where they stem" is a lie (!); I think it's kind of about alienation, vaguely…"
—
"New Face" and other memorable tracks from this month can also be streamed on the updating Obscure Sound's 'Best of September 2019' Spotify playlist.