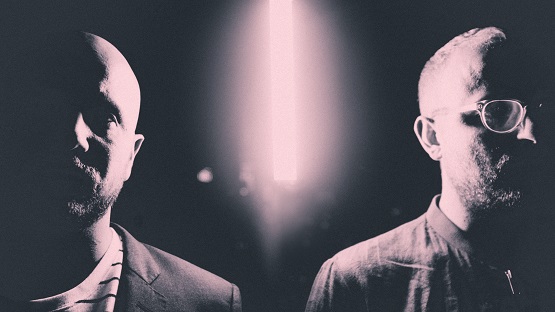 We're happy to premiere The Brilliance's soaring track "World Keeps Spinning," the finale and title track off the duo's upcoming album, Suite No. 2: World Keeps Spinning: An Antidote to Modern Anxiety, out January 10th, 2020. Per the band, the track is "a fun, hopeful appeal to be less extreme in our certainty and more extreme in our love and acceptance."
A touching vocal lead and melodic piano twinkles open the track, before a thunderous orchestral emergence around the 40-second mark. Here, we are introduced to The Brilliance's knack for sweeping, orchestral melodies. Another rousing moments comes at the two-minute mark, launching into a McCartney-esque rocker that plays with wonderful melodic appeal — and helping usher in a more rock-centric orchestral feel. "World Keeps Spinning" is a great showing of the band's big sound and strong melodic pull, reminiscent toward the end of Electric Light Orchestra.
The band elaborates on the track's ending: "Can we ever learn to love each other? We're all we've ever had!" The ending is sort of a battle between Bach's Passacaglia and Fugue in C minor (the history of intelligent life on earth) and Stravinsky's Firebird (the relentlessly Spinning World)…"
—
"World Keeps Spinning" and other memorable tracks from this month can also be streamed on the updating Obscure Sound's 'Best of September 2019' Spotify playlist.