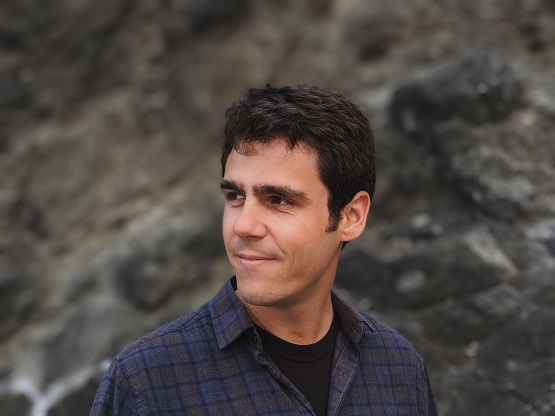 "Back Again" is an impressive new track from Split Screens, the solo project of San Francisco-based Jesse Cafiero. I first heard the project back in 2013, with psych-pop gem "Born." A forthcoming LP, Everyday Static releases this fall and represents the project's first release since 2014 LP Before the Storm. It's great to hear from Cafiero again, as his melodic pull and lap steel guitar playing again impress. The guitar work throughout lends a hypnotic feel, while the "so follow me back," vocal glimpses add some melodic energy.
I'm looking forward to Everyday Static this fall. Check out more regarding the LP below, from the press release:
That long-awaited return comes in the form of a new six-song EP, to be released in the Fall of 2019. The result of a prolonged and personal journey, Split Screens new work is a reflection of the burn-out Cafiero experienced a year or so after that last album campaign. "My passion for why I started making music in the first place had started to dwindle," Cafiero says of that time, "and while it's never fun to put a project on an indefinite hiatus, that's essentially what happened".

To keep his creative juices flowing, Jesse shifted his focus to making collage art and also animating music videos with Bay Area bands, which saw his work featured on Vice. These two disciplines would eventually lead him back to writing music once again. "Approaching a new art-form really gave me the perspective and confidence I needed to fight back any self-doubt and dig deep into recording this EP," he says.

Suitably, Everyday Static feels immediately more mature, the sense of melancholy more present, the awareness of time and space more pronounced than ever before, leading to his most engaging and personal work to-date.

Working with Jeremy Black (Langhorne Slim, Geographer), who has produced and engineered each of the Split Screens' records, Cafiero plays the majority of the instruments on Everyday Static, and also reunited with drummer Rory O'Connor of Tycho. Most notably informed by Cafiero's lap-steel guitar playing, which underpins so much of the EP's most beautiful moments, the songs here go back to the roots of the Split Screens project, while also blossoming into graceful new pastures.
—
"Back Again" and other memorable tracks from this month can also be streamed on the updating Obscure Sound's 'Best of September 2019' Spotify playlist.