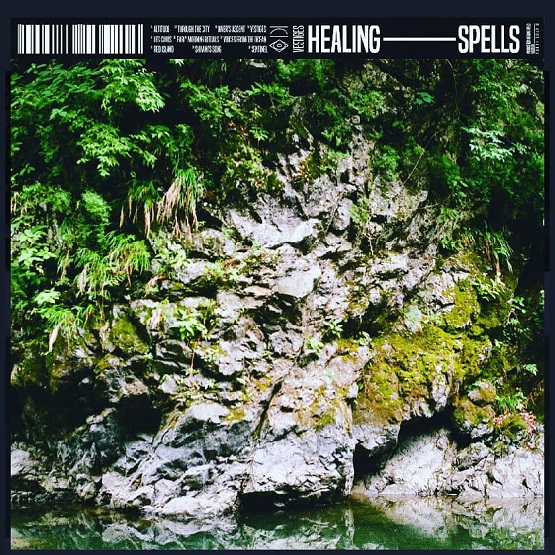 Healing Spells is an electronic artist hailing from Tokyo, the project of producer Past Lives. New EP Vestiges takes a cue from artists such as Four Tet, Gold Panda and OneOhtrix Point Never — producing stimulating, creative electronic soundscapes. Intriguing, oddball beats and uniquely infectious vocal samples are abound, especially on the tropical-sounding track "Diver's Ascent." Aquatic synths and varying vocal layers, from a serene backing to the chopped lead, combine for a lovely atmosphere.
"Vestiges is my biggest project yet, spanning 10 tracks for about 45 minutes playtime," the artist says. "I spent the last 12 months collecting sounds, drawing inspiration from travels and exploring the music styles that I love to create an immersive journey referencing various musical cultures."
The artist elaborates more on the creative process below:
"I never learnt or made music the traditional way. I learnt guitar very late, when I was in my late teens to set – up my first band with a friend at the Uni. We were a duo and made garage – folk rock tunes.

After a while, I looked into Electronic Music and the art of sampling to explore soundscapes reflecting my experience travelling. I have been living for 6 years and counting in Japan, but the decisive experience came from 3 months I spent in India, where I was overwhelmed mentally and physically by the harshness and spirituality of the country. It has become my main source of inspiration since then. I am also inspired by quiet walks in the nature, Buddhist temples in the mountains, ans sci-fi books.

My life outside of music is simply not that interesting, and I wish the music I make would speak for itself."
—
""Diver's Ascent" and other memorable tracks released in September can also be streamed on the updating Obscure Sound's 'Best of October 2019' Spotify playlist.