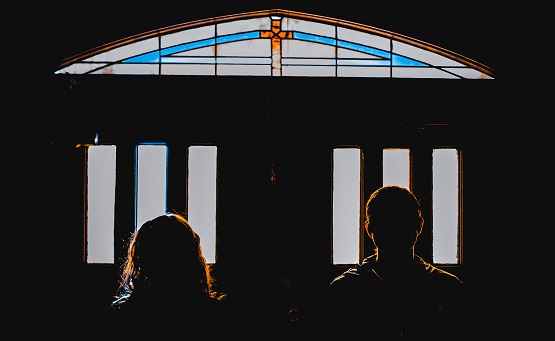 "Vera" is a striking track from Night Hikes, the Seattle duo who wowed with "Avila" in August. Olivia Godby and Matthew Farrell again impress with this dreamy, effervescent gem. Godby's lush vocals converge with textural guitars and eventual, glistening synths. The "you're comin' too hot," conclusion at the end works with anthemic appeal, especially as the soaring vocal touch caps it off. "Vera" is a fantastic output from Night Hikes, who will be releasing another track/video in the coming week as well.
The duo have the following to say about "Vera":
Vera is a persona we created to reflect the commodification of the "wild-woman" archetype. Vera exists only in how she comes across, and it is impossible for anyone, including her, to tell who she is as a person. She is beautiful and carefree. She walks barefoot and loses herself in the pulsing crowd at music festivals, but she is curated. She is wistful to a fault, choosing happy slogans over a real, authentic understanding of the world around her and the work it takes to make it a better place.

The instrumentation illustrates the dichotomy between the groundedness Vera exudes in photos and the listlessness she carries in reality. The forceful beat and edgy, distorted guitar hold the song to a steady pulse, while the vocals feel like they are emerging from a dream sequence. The final sparkling synths wrap the end of the song in a psychedelic haze of ambivalence for the outside world.
—
"Vera" and other memorable tracks from this month can also be streamed on the updating Obscure Sound's 'Best of October 2019' Spotify playlist.
The track is also featured in the genre-based, best-of Spotify compilation Shoegaze/ Post-Punk / Dream-Pop.