Starting a band with your friends can make college memorable. Besides an opportunity to have the most fun of your life, forming a band can be a chance to grow as an artist and learn skills that you can transfer to jobs or other personal projects. Creating music is a goal that excites many students, but college assignments and extracurricular activities take too much of their time.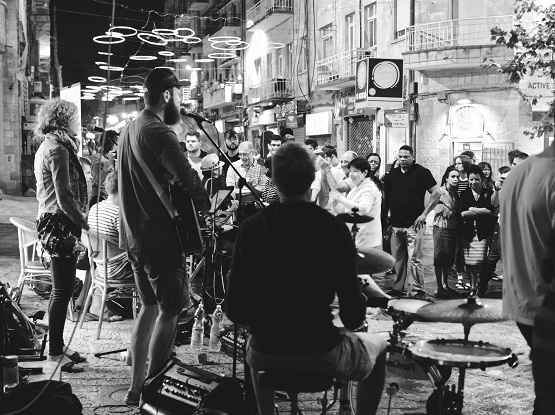 How to start a rock band when you're so busy with school work? Just find a professional writer online to craft those demanding papers for you while you go search for people to jam with. In this article, we'll take you through seven easy steps to create the cool music band you dream of. 
7 Steps to Starting a Band in College 
Besides finding the right people who could be available for your new project, you also have to think about getting gigs. Although all this is intimidating, take it one step at the time and things will appear much simpler.
1. Find Passionate and Reliable Bandmates
  Forming a band is impossible without finding the right people. Today the most powerful platform for connecting with fellow musicians is the Internet and especially social media. Find local music groups or dedicated pages on Facebook, post your ad on Instagram, Reddit or Twitter, and reach out to people. Don't forget to ask your friends who are passionate about music. 
Once you have a few candidates, meet up and play with them to see how well your styles blend. How to start a rock band without good chemistry between the musicians? Getting along is crucial as you will spend a lot of time together and grow both as musicians and as people.
2. Find A Style
  You certainly have an idea of the overall sound for your band. Although developing an actual style takes time and usually happens naturally as you and your bandmates progress in your practice, it's good to have an idea about a general direction. Which musicians have influenced you the most? What are your favorite bands? What particular genres do you listen to the most? The style of your band will probably have an origin in these answers.
3. Establish a Practice Schedule
Starting a band in college comes with a lot of enthusiasm, but logistics can pose great challenges. You need to find a place to practice and also establish a practice schedule. Maybe you want to practice during the weekend, but one of your bandmates needs to write a research paper. Don't let this kill your motivation. Solutions like research paper writing services by PapersOwl exist for this kind of situation. If writing is not your passion, but music is, then finding help online to clear up your schedule is perfectly reasonable.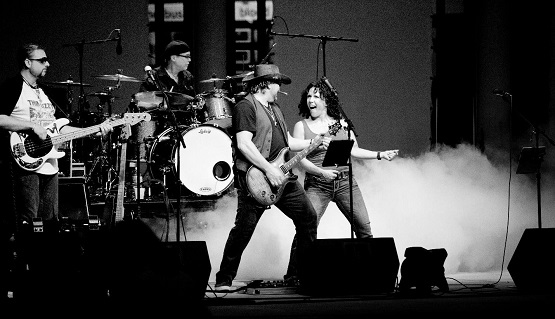 4. Find a Name for Your Band
How to start a rock band if you don't have a name to present yourself with? Finding a cool band name is an arduous process, but when dreaming of success and popularity, the name is important. You cannot talk about your band or play shows until you come up with a good name. Get your bandmates together and do some brainstorming.  
Think about words that describe your style and work out original combinations. If for custom college papers you can rely on a professional writer, here is your chance to let your research skills shine. Write down as many potential band names as possible. Pick a name that is easy to remember or spell and will not get confused by Google.
5. Start Writing Songs
Once you have a place to practice and a band name, it's time to enter the creation phase and start writing some songs. This is the most exciting stage of being in a band. You have now the freedom to unleash your creativity. If inspiration is hard to come by, you can start off with covers of your favorite songs. This will ensure that you and your bandmates play well together and establish a harmonious work routine. Once you get into a rhythm, you can start experimenting. 
Creative collaboration is one of the greatest joys of forming a band so make sure everyone is involved in the process. Unlike writing different types of research papers for school, writing songs is fun and rewarding at an immediate level. Most importantly, this is the stage where you establish whether your band has what it takes to achieve some degree of success. Similarly to writing a research paper, though, writing new songs broadens your understanding of the future path of your band.
6. Record a Demo
With a few written songs in your portfolio, you can start searching for a production company to record a demo, which you can then send to venues to ask for gigs. People need to know how your band sounds like to give you the opportunity to perform in front of a public. If you have the resources, you can register several songs and edit them together to create an attractive mashup for promotion.
7. Adapt to Promotional Services
Playing in a garage is not how to start a rock band these days. If you don't spread the word as soon as possible, the chances to get randomly discovered are dim. You need to put up posters in your local music venues, create fan pages and events on social media, and ask all your friends to support you. If you bring people to the first shows, venue owners will ask you to play again. They don't provide the venues as a free service for amateurs but want to make money. Plus, having a large audience in the beginning is a great motivation boost.
Playing in a band in college is one of the best things you can do in your free time. If you have the passion, drive, and commitment, setting up your own band is not as difficult as many people think. Follow the steps above for guaranteed success.