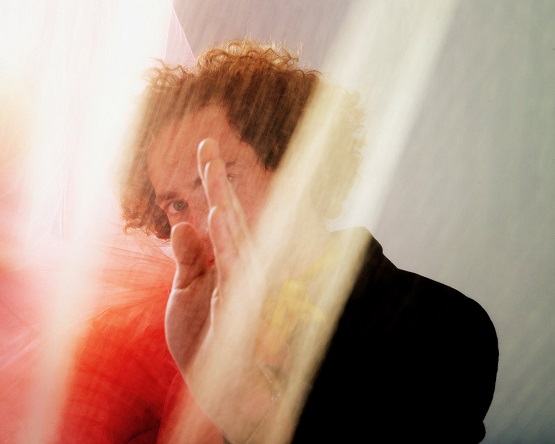 Albon is the project of singer/songwriter Alexander B. Lappin, based in Los Angeles and originally from Chicago. Newly released track "Kids On Fire" touts a melodic, spirited sound that reminds fondly of The New Pornographers and AC Newman. The catchy guitar-driven sections build nicely alongside the spacey synth touches through the two-minute mark. The track maintains a consuming, strongly melodic quality throughout — with the "lost yourself" hook around the 50-second mark gripping, and not letting go from there. "Kids On Fire" has me anticipating the forthcoming Dream Weaver/Be Keeper EP, releasing soon from Albon.
The prior months have also seen "Big Sur Theme" and "Call Me Up" release. The former touts a soaring, orchestral-laden quality, while "Call Me Up" is a bouncy folk-friendly stirrer.
More info on the EP below, via the press release:
Clearly, leaps and bounds have been made as Albon's new EP, Dream Weaver/Be Keeper, embraces space when necessary yet allows for bursts of dense sonic compositions to enlighten the listeners experience, driven by sincerity, exploration, and heavy pop hooks. The songs are embellished by myriad of orchestral instruments and interesting pop production techniques such as pitch shifted vocals and soaring harmonies. The EP was recorded at Tropico Beauty, a studio created by LA's native Hartunian brothers which opened one year ago, but has none the less hosted acts such as Devendra Banhart, Alex Bleaker (Real Estate), and Florist amongst many other reputable artists. Dream Weaver/ Bee Keeper was tracked with the help of artist's Cameron Wisch (Porches), Alexander Babbit (LAG), and Sasha Smith.
—
"Kids On Fire" and other memorable tracks from this month can also be streamed on the updating Obscure Sound's 'Best of January 2020' Spotify playlist.
The track is also featured in the genre-based, best-of Spotify compilation Indie Rock.