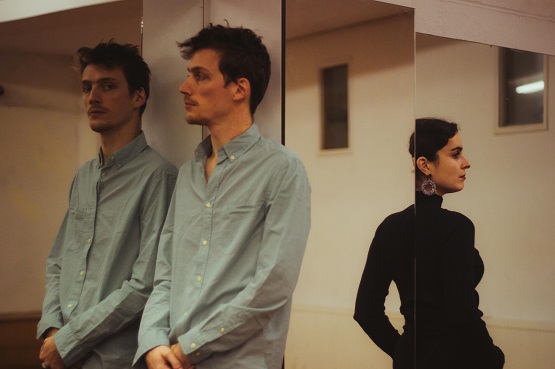 Fondly reminiscent of Kate Bush, "Dimension" is a hauntingly atmospheric track from the duo Zebrah. Dreamy, hypnotic guitar twangs complement the emotive vocal presence, with nice layered expansion approaching the two-minute mark, where gorgeous strings follow. This is a very moving, memorable success from the duo, comprised of Pauline and Kevin, who have been making a buzz in the London scene since 2017. The track "I don't want to see you in the dark," conclusion at the three-minute mark sees clanging guitars and trippy flutes converge with trickling keys and haunting vocals, ending this stellar track with utter satisfaction.
Zebrah elaborate more on this conceptual track below:
It's all about the feeling of letting go. In London or in most big cities, people are so caught up in their schedule that they're not able to relax and let go a little. There is no space for fun, they is no space for emotions. At least, that's how I feel and I wanted to write a song that would free me from that busy life that I have. That's how I came up with those lyrics: "And I don't want to see you in the dark, there's no point seeing you with no lights" I am talking to the side of myself who's free, who knows how to have fun… etc. Musically wise, I feel like it follows that as well, the more you get into the song and the craziest it goes, the more free we and the listener are!
"Dimension" can be streamed with its prelude and epilogue sections below:
—
"Dimension" and other memorable tracks from this month can also be streamed on the updating Obscure Sound's 'Best of January 2020' Spotify playlist.