Different people enjoy their music in different ways. Some listen to whatever sounds nice. Others stick with a particular genre and/or performer. Some stand anywhere in between the two. But it doesn't really matter where you are on this scale. If you're an experienced listener, you certainly have a name or two you can pull off the top of your head.
But even if you just listen to anything that catches your ear, chances are, there is a fair amount of your favorite songs that can be sorted into groups by one factor or another. That's exactly why most people can't help but get involved in the behind the scenes of the music-making. Here is the list of singer collaborations that fans are most excited about in 2020.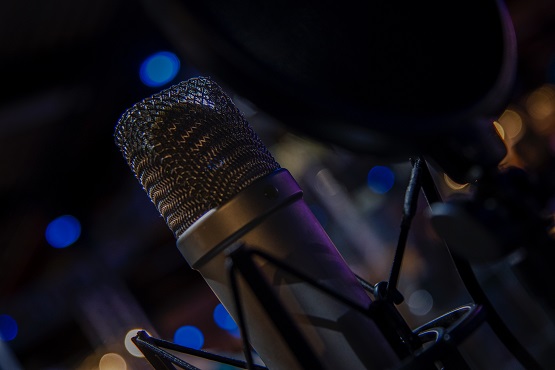 Billie Eilish & Ariana Grande
Billie Eilish and Ariana Grande have both shown some very impressive results on the 62nd Annual Grammy Awards. The event held in January of 2020 gave away some hints and teasers about what fans can expect from the upcoming year. One of such hints was the warm interaction between Billie and Ariana.
They are more than pretty good artists on their own. The results of the Grammy awards are a testament to their talent. But the possibility of seeing them performing together is something on a whole new level.
This little episode got journalists and fans alike feverishly researching and speculating, posting their best guesses online. If you want to join the fray but don't have time to create a decent article, online services like top-custom-writing.com will be glad to keep you in the loop.
Ariana Grande & BTS
Twitter is a pretty weird place. But watching a small message cause insanely huge waves of hype/outrage/cooperation is extremely entertaining at the very least. The musical world has its own niche on this weird platform. A member of BTS mentioned in one of his interviews that he wished to collaborate with Ariana.
Whether it was said jokingly or not, in the media space, it doesn't matter. One of the fans posted this interview on Twitter, asking Ariana if she would be up to it. Ariana ended up liking this tweet and the rest is history. All of this can be called speculation at best, but the hopes of fans to see a collab are high as ever.
Lil Nas X & Nas
It doesn't matter if you've never heard of Lil Nas X. It doesn't matter if you love or hate country music. The tune of his recent hit 'Old Town Road' has burnt itself into the brain of anyone who heard it. This unexpected collaboration was destined for greatness. And since its success, we are left with a damn good song and high expectations from Lil Nas X's future projects.
A collab with Nas that happened earlier this year hasn't had quite the scale of the 'Old Town Road'. It will definitely not be easy to repeat that 'lightning in a bottle' success. Yet, fans of both performers harbor hope in their hearts. Hopefully, the cooperation of Lil Nas X and Nas is far from over and they will give this thing another shot.
BTS & Khalid
This Korean group is not sitting idly, actively seeking out any opportunity to collaborate for the sake of art. Another one of their ambitious and eagerly expected plans is a collaboration with Khalid. Unlike the connection with Ariana Grande, this one is pretty much confirmed. In fact, it's old news, the arrangements were made over half a year ago.
The fans are still waiting for the release of the collab. And the waiting time is likely to be drawing to its end. The exact dates remain unknown. But 2020 will almost definitely yield results that will disappoint neither the audience nor the critics.
Yungblud & Post Malone
The last obscure hint of a possible collaboration in 2020 came from Dominic Harrison more commonly known as Yungblud. Traditionally, the information hinges on wordplay dropped in some interview. Yungblud didn't outright deny the possibility of this collab happening and voila – the hype train is already rolling. This perfectly summarizes the recipe for a sensation.
Take an interview with your favorite celebrity

Read it over and over

Find a line that can be interpreted in multiple ways

Overthink it

Post your thoughts
Yet, it is enough to stir the pot. The fans are already waiting for the result of a glorious collaboration between these two amazing performers. And their excitement is understandable. Because if the rumors are true, this one is going to be oh so good.
Conclusion
The behind the scenes of music creation and production is nothing like listening to the final product. But to many people, these two go hand-in-hand. Even if you don't really enjoy watching the lives of celebrities, keeping yourself in the loop can prove very helpful. If only to know where to look for a new song once your current playlist starts getting a bit repetitive.