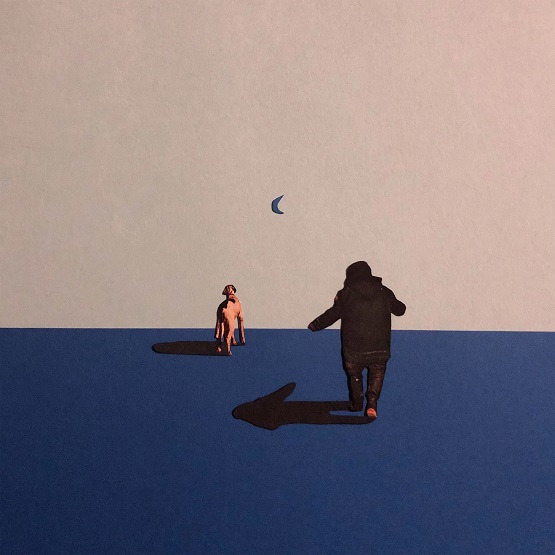 "Lost Dogs" is an adventurous pop track from Jordan Burchel, touching on the realms of synth-pop and twangy rock. The initially leading chipper synths and vibrant vocals produce an aesthetic fondly reminiscent of a Hot Chip and Delays hybrid. A more retrospective, guitar-fronted twang carries around 02:30, with the final minute being an enjoyable reprisal of the beginning synth-pop aesthetic. Drums from Dan Bailey (Father John Misty) throughout very capably adapts to these entertaining structural/aesthetic shifts.
Beyond the track's strikingly eclectic production and melodic pull, "Lost Dogs" has a fun lyrical theme, in its mission "to paint the picture of a dog's day spent alone." Burchel elaborates more on this below:
I started thinking of this song at dusk one evening late last summer. I was listening to someone search for their pet outside, and as the voice faded into the distance I thought: "I wonder if that dog knows it's lost?" Over the next few days that question grew into "do I know when I'm lost, and who misses me?" As the ideas started to come, I wanted to find a way of containing the thrill of departing without knowing where you're going and the melancholy of not knowing your way back in the same mood. Then the tune ended up being super danceable, which happened by accident, really.

Lost Dogs is about getting lost, getting found, parabolic emotions, dogs, highways, cats probably, and achieving resonance with the world around you only to lose it again; I suppose it's about the cycle of finding and then losing in general, too.
—
"Lost Dogs" and other memorable tracks from this month can also be streamed on the updating Obscure Sound's 'Best of February 2020' Spotify playlist.
The track is also featured in the genre-based, best-of Spotify compilation Emerging Indie Pop.