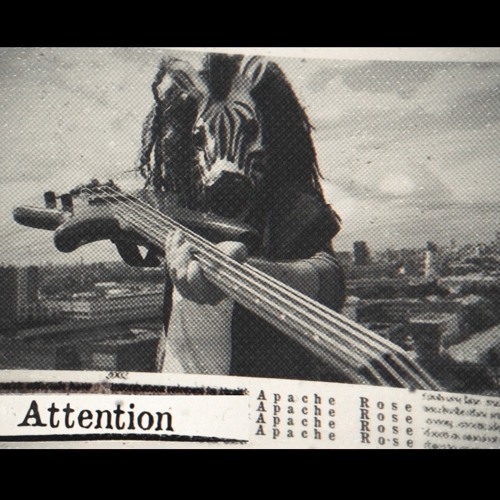 "Attention!" is another engaging track from Apache Rose, previously featured with "Tiny Love" in January. The vocal tone reminds of Placebo's Brian Molko at points, fondly, especially during the catchy "attention seeker," hook. The Moscow-based rockers have clearly shown adeptness at churning out anthemic, infectious rockers with the releases of "Tiny Love" and "Attention!" — and I'm definitely looking forward to hearing more. Frontman Ilya Novokhatskiy and his band look to have a big year ahead.
The band elaborates more on the track below:
"The song is an ironic first person account of a fledgling rock star wanting it really bad to make it. But it's not a mean parody it's more of a stylized and self deprecating description of how a indie band from Russia really wants break out"

"We didn't mean to write an ironic song, but it really wrote itself. I often come up with phrases and write them down. So when time came to get the lyrics for Attention done I looked into my notebook and all the elements were there scattered across the pages: «Attention, attention seekers», «Grammy for whining/Oscar for bitching» and «Give or take/make no mistake». That set the path clearly."
—
"Attention!" and other memorable tracks released in February 2020 can also be streamed on the updating Obscure Sound's 'Best of February 2020' Spotify playlist.