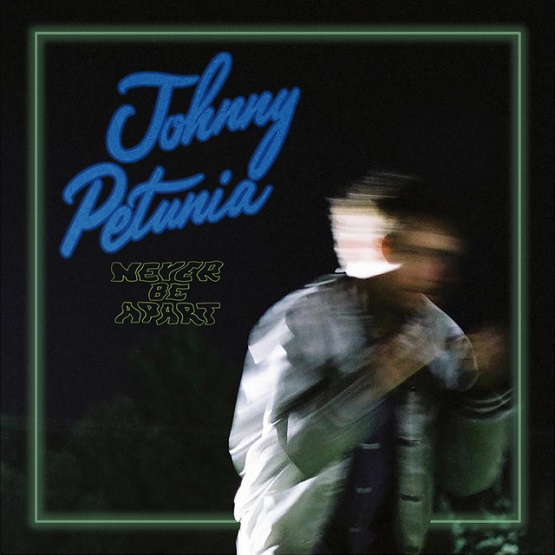 "Never Be Apart" is a soaring, atmospheric gem from Johnny Petunia's newly released album Never Be Apart. Throbbing synths lead a sparse soundscape to start alongside the spacious vocals. Unfolding acoustics prior to the one-minute mark signal a hypnotic vocal turn. A spacey synth lead takes hold about a minute later, taking firm lead over the steady rhythm section and majestic-sounding acoustics lingering in the background. "Never Be Apart" quickly becomes a blissfully hypnotic listen, and will certainly entice listeners into the rest of this strongly recommended album, which ranges from atmospheric tracks like this to rousing rockers in the vein of "MC."
"The basic tracks were recorded on a Tascam 4 track cassette recorder with additional digital overdubs," Johnny Petunia says. "The song's lyrics reach out to my loved ones (friends and family) that live far away. Fortunately, my music allows me to stay connected with them as I often write songs that I have past or current relationships with. We'll never be apart in each other's thoughts and memories."
Stream Johnny Petunia's new full-length, Never Be Apart, on Spotify. The Philadelphia-based artist shows well throughout.
—
"Never Be Apart" and other memorable tracks from this month can also be streamed on the updating Obscure Sound's 'Best of March 2020' Spotify playlist.
The track is also featured in the genre-based, best-of Spotify compilation Emerging Electronic.