Posted
March 30, 2020 by Mike Mineo
in Americana
JRtheBand – "Good Gracious Love"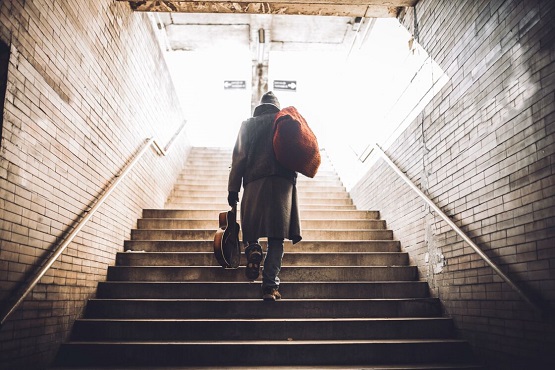 Releasing this past weekend from one-man project JRtheBand, "Good Gracious Love" is a stirring success. A charismatic, gliding guitar lead is accompanied by sporadic accompanying twangs to start, alongside suave and timeless-sounding vocals. Vocals assume a more soaring form around the one-minute mark, with a clever melodic twist coming upon the "time had come to walk away," line shortly thereafter. Added guitar lines past the two-minute mark evoke a yearning satisfaction, with some '80s nostalgia in the tone. The "no-win situation, train has left the station," verse re-emerges seamlessly, with added vibrancy to the vocals as the track comes to a satisfying close.
Per the artist, the track is "a story about a drifter reflecting upon his life and realizing, after a lifetime of being fiercely protective of his own self-interests, that's all he has left." JRtheBand was featured previously with the track "Statue."
—
"Good Gracious Love" and other memorable tracks from this month can also be streamed on the updating Obscure Sound's 'Best of March 2020' Spotify playlist.