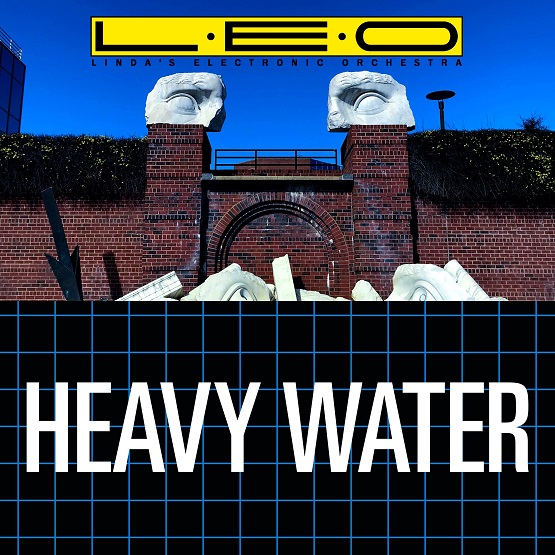 Fans of '80s synth-pop will be delighted by "Brace Ourselves," a track from Linda's Electronic Orchestra, a new-wave/synth-pop project from Alexandria, Virginia. In fact, the whole EP is a treasure trove for fans Erasure, OMD, Pet Shop Boys, and the like.
The use of synthesizers in old Doctor Who episodes intrigued the members of Linda's Electronic Orchestra at a young age. Today, their music shows an audible love for these sounds of yesteryear, driven by nostalgic synth tones and a knack for hook-minded song structures. "Brace Ourselves" is evidence of this. Airy synth tones and restrained vocals comprise the verses, ascending to a chorus featuring an added synth-laden effervescence and multi-layered vocal push. An authentic nostalgic synth-pop production with a modern shimmer, "Brace Ourselves" is a winner.
The artist expands on the track's creative process below:
"I've been on a lot of long car-trips in my life, and there's a certain feeling that comes from being half-asleep in the backseat of a car. It's this weird ethereal feeling and I wanted to try and capture it with song. It was recorded mostly using vintage synthesizers, though a couple software emulations of older synths I could never afford are used (a Fairlight CMI plugin was used for the fretless bass sound). The biggest challenge was getting there to be enough reverb on the track. Nothing I did seemed big enough, so I took the two longest reverbs I had and layered them. That seemed to work pretty well. The words don't mean much, I just wanted vague statements that matched the feeling of the music."
Stream the Heavy Water EP below:
—
"Brace Ourselves" and other memorable tracks from this month can also be streamed on the updating Obscure Sound's 'Best of April 2020' Spotify playlist.
The track is also featured in the genre-based, best-of Spotify compilation Emerging Synth-Pop.