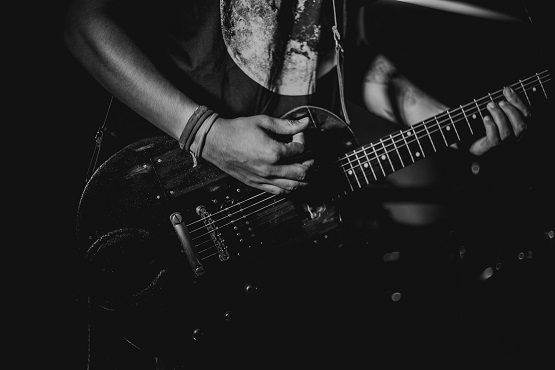 Somewhere in an alternate universe, Welsh rock legends the Manic Street Preachers have been split up for twenty-eight years. They released their debut album 'Generation Terrorists' in 1992, and then did what they initially promised to do – separate, and allow their music to live on in the hearts and minds of the millions of people who bought that debut album. The idea was that the album would lead to a mass socialist uprising in the United Kingdom, capitalism would fall, and the songs would live forever. 
Some of the songs off that album have indeed lived forever – most critics agree that 'Motorcycle Emptiness' is one of the best songs released by a British band in the past three decades – but things didn't work out quite the way that the young, wide-eyed, far-left Manics planned. The album sold hundreds of thousands rather than millions, and although it put the band on the map, they still clearly had a lot more work to do. All these years later, with those radical socialists now in their 50s, it's incredible that they're still doing it. 
The story of the Manic Street Preachers is one of triumph and tragedy. How many other bands could have survived a story like that of their iconic lyricist Richey Edwards? One day in 1995, on the even of a tour of the United States of America, Edwards left his hotel room, drove back to Wales, and was never seen again. He wasn't just the man who wrote the beautiful words that the band had become known for – he was very much their face. He was at the center of every photograph, and the subject of every headline. James Dean Bradfield did the bulk of the musical work, but Edwards was the band's soul. When he vanished, most normal bands would have crumbled. The Manics didn't. They kept going. 
In truth, they've always been a band of contradictions and inconsistencies. They grew up idolizing Guns n' Roses, and yet they're their commercial antithesis. Guns n' Roses are so sponsor-friendly that they have a range of official products going from official beers to official slots. As popular as the idea might be to fans of the band's music, it's impossible to imagine the Manics joining the select number of bands who've licensed their music to online slots websites. They've spent years searching for huge success with albums and singles, but eschewing all of the trappings of that success. It's a more remarkable bet than any one ever seen in an online slots game that they've managed to succeed at all.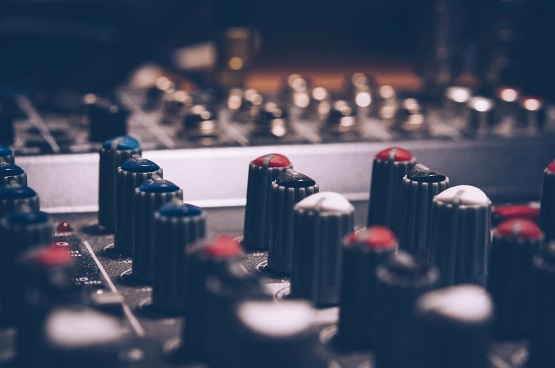 Like any band their age, the Manics are slowing down. They're not playing stadium shows anymore – although they were scheduled to play Glastonbury Festival yet again before it was canceled. They don't record expensive music videos or release new material as often as they used to. We can now sometimes go three or four years between new Manics albums based on their output since 'Lifeblood' in 2004 – and yet now they're breaking that trend. Thanks to always-outspoken lyricist and bass player Nicky Wire, we now know that there's a new Manic Street Preachers album in the pipeline, despite the fact that it's only been two years since they released the critically-acclaimed but commercially-ignored 'Resistance is Futile' in 2018. 
By the time the album gets to us, it might not feel as much like a quick turnaround as it does right now. In fact, we might be waiting until the summer of 2021. Wire, who was speaking to music webzine the NME, said that while work was ongoing, the band had only written one song that they were truly 100% happy with for it so far – a track by the name of 'Orwellian.' Based on the title alone, we can safely say that no matter how old the Manics get, they're never going to let go of the political ideology and high-concept subject matter that made them famous in the first place. Wire also says that the sound of the album would be more 'expansive' than the back-to-basics style of 'Resistance is Futile,' with a broader feel and perhaps harsher tones than its pop-friendly predecessor. For fans of the band's earlier work, from 'Generation Terrorists' through to 'The Holy Bible,' this is likely to be music to their ears.
2021 is a long way away at the moment, but hardcore Manics fans have another surprise treat coming their way to break up the wait. In the same breath as confirming that work on the next album had begun, Wire also confirmed that James Dean Bradfield is working on a second solo album. While more music from the Manics was generally expected by their fans, this second piece of information will come as a surprise. Bradfield has released a solo album before – 'The Great Western' – but it was issued in 2006 and didn't sell well. He'd never shown any inclination to release a follow up, but according to Wire, he's 'bursting with ideas,' and so he went ahead and finished the tracks he was working on while he was waiting for the bass player to come up with new lyrics and new content. Presuming that he has a record label prepared to distribute it for him, the new Bradfield album is scheduled for release later on in 2020. 
With so much music seemingly appearing out of nowhere from the band, the question of whether Wire would release a second album of his own was put to him. Wire also published a record – 'I Killed The Zeitgeist' – in 2006, although his was largely a DIY effort with a limited run. He didn't deny that he was interested in releasing a follow up but suggested that if he did, he would print only 500 copies of it and distribute it himself. He may have been joking, but with Wire's trademark sardonic wit, it's hard to tell. We can't give you certainty that we'll get a new Nicky Wire solo album, but we can say confidently that there will be a new Bradfield album, and we're absolutely positive that despite the pledge they made as young men in 1992, we definitely haven't seen the last of the Manic Street Preachers.