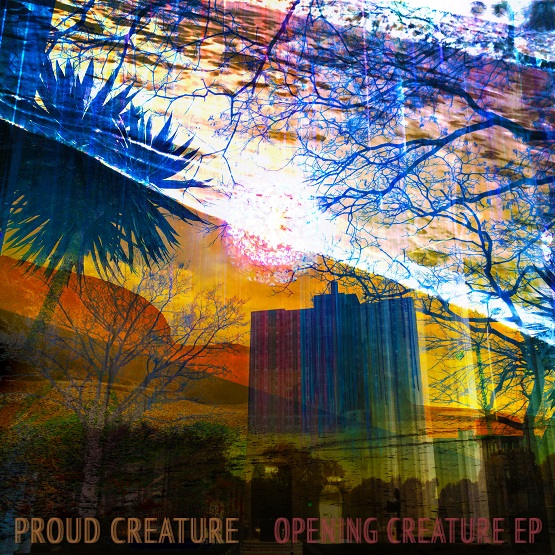 "Major Trouble" is the lush, inventive opener on Proud Creature's new EP, Opening Creature. Proud Creature is the alias of Todd Brozman, who melds electronica, jazz, and ambient components with seamless, atmospheric enjoyment. Oneohtrix Point Never is a nice point of comparison, especially in regard to how haunting wordless vocal sounds and perky synths are implemented throughout. The serene, jazzy lounging approaching the two-minute mark is especially memorable. "Major Trouble" is one of numerous atmospheric charmers off this enjoyable new EP.
The artist elaborates in detail on the Opening Creature EP below:
"Opening Creature EP reflects travels and explorations I've had over the past few years. I'm trying to capture the headspace that opens up when we venture out of our default mindset and into something broader and more abstract. For me, these spaces have been explored through travel, dreams, nature, and spiritual exploration. Musically, there's lots of improvisation with eclectic instrumentation and non-traditional production techniques along with layerings of field recordings from travel, nature and religious prayer. Together, this creates an ethereal and otherworldly tone that underscores the broader themes of the album. As a whole, I am striving for something that feels alive, expansive, mysterious and alluring.

Over the past few years, I have gotten to create some great music with other artists. Now more than ever, I am inspired to release more music as a sole producer and instrumentalist. I hope you enjoy my first album as a solo artist."
—
"Major Trouble" and other memorable tracks released in March can also be streamed on the updating Obscure Sound's 'Best of March 2020' Spotify playlist.