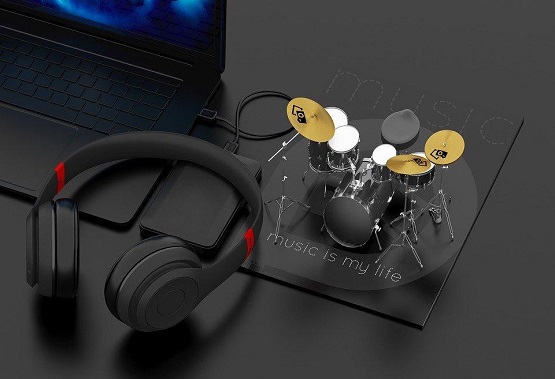 If music is art, then Michael Jackson is the evergreen artist. Although he is no more in this world, his voice continues to inspire millions across the globe every second. Hadn't it been for his incredible work, many young musicians would have had nothing to follow. It's been 11 years since Michael Jackson bid farewell to the world, but everyone remembers him from some of his most amazing albums such as Thriller, Billie Jean, and a lot more. There are so many reasons to love him that narrowing down the list to just four sounds unfair. Continue reading to know about them:
He is The King of Pop
There's no denying of the fact, Michael Jackson was and is the greatest entertainer of all times. If you still go through his work on YouTube, you will be astonished to see the number of likes his videos receive to date. The success Michael had as compared to his contemporaries is unmatchable. Michael was always confident about his work and would dive full throttle in whatever project he would take in. This is the reason why Michael was so successful in breathing life into his work.
His Voice Has Always Been Unique
Although the world has some amazing artists today, Michael's voice will always be unique. If you listen to any of his songs, you will be able to experience sweetness and wit in his voice. Even today, most articles online acknowledge him as the best singer of all time. When his album Thriller debuted in the US, it trended for over two years, and its popularity would always break records. The intriguing thing to note about Michael is, he always followed his heart and wouldn't ever inspire to become like someone else.
His Beautiful Smile Can Still Win Hearts
Although he made records by going under the knife several times, yet Michael's smile was something that never changed throughout his life. Even if he would be Roaming sound  on the streets on a casual day, people would easily get a chance to witness is a beautiful smile. Apart from being a world-famous singer, he was also known for his killer looks and amazing facial expressions. Google is still enough proof of the fact that Michael has the most enchanting smile in the world. If this legendary star hadn't given us hits like Billie Jeans and Bad, life would have been boring.
His humanitarian Work Still Continues
If you are a fanatic Michael Jackson fan, you would know that there are still several charitable organizations that run under his name. Even when he was alive, he was actively involved in charities and a lot of notable work. You will be surprised to know, when Pepsi paid the victim damages to his burns, he donated everything to the burn victims. Whenever he would hear about a natural disaster or a sudden calamity in any part of the world, his team would put themselves in the front row to help less privileged people.