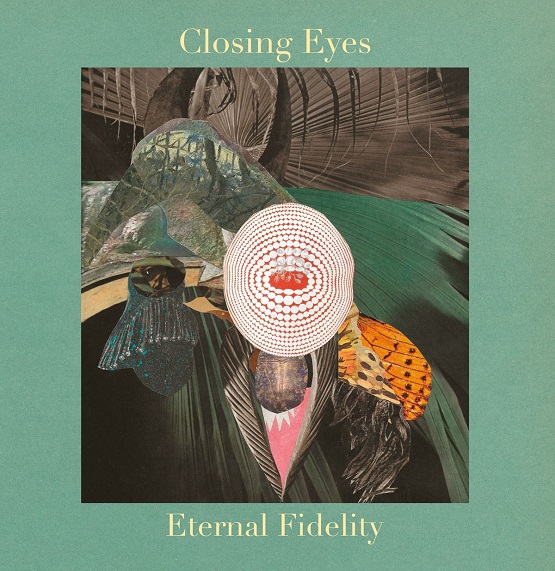 After impressing with one of the year's best tracks in psych-pop gem "How Do You Smile?," Norwegian band Closing Eyes have released their second album, Eternal Fidelity. Released via Bergen-based labels Blanca Records and Eget Selskap, Eternal Fidelity shows a hypnotic, hooky sound with a firm grasp on psych-pop and dreamy rock. The band spent 2019 writing and recording this sophomore effort, which shows the act's clearest sense of direction yet. An intent to achieve a nostalgic yet modern pop record, with resonating chords and sentimental melodies, succeeds throughout this album, already among the year's best.
Eternal Fidelity succeeds in its own blend of entrancing psychedelic pop and rock components. A proper point of comparison though is certainly Stereolab, who achieve similarly dreamy vocal production and show a knack for evolving melodically within the psych pop/rock spectrum. Numerous tracks showcase strong, diverse melodic shifts. "I Don't Even Know Your Face" features a melodically gripping vocal duet over bouncy, twangy guitars, following a psych-friendly first half with hypnotic guitars and flashes of organs. The development is seamlessly effective here, as is it is on sweeping dream-pop hypnotizer "You Can Have Everything."
A gem like "With All the Emotion Left in Me" provides an ideal mid-point with its lush, island-set swaying. "Middle Names" entrances likewise with a contemplative beauty, reminding of Air's quainter efforts. The album closes with two solid efforts that deftly blend the band's talent for theatrical rock and hypnotic, psych-friendly soundscapes. Eternal Fidelity is a thorough success from Closing Eyes.
Band member Eirik said the following when asked about the album:
"Sometimes I try very hard to hold on to something but it just feels like it's slipping through my fingers. Ideals, dreams, identities or friendships are all things that live so strongly and easily when we're young but often seem to lose footing as we grow older. Convictions that seem so solid can suddenly dissolve and become unresolved issues. I don't think we're too good at dealing with that. Mostly, Eternal Fidelity is about those feelings. It's about trying to hold on, let go and make sense of it all. It's about clinging to what's important even though it might not be easy all the time."
Stream Eternal Fidelity below:
—
"You Can Have Everything" and other memorable tracks from this month can also be streamed on the updating Obscure Sound's 'Best of May 2020' Spotify playlist.
The track is also featured in the genre-based, best-of Spotify compilation Emerging Dream-Pop.