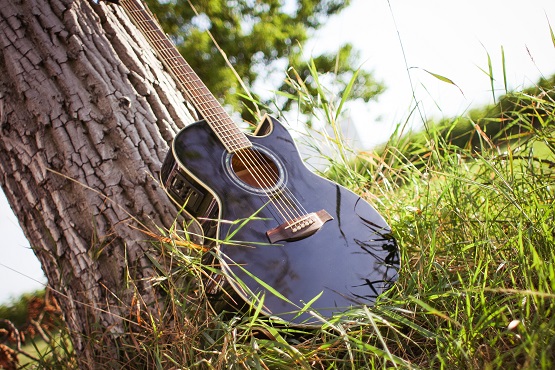 Simon and Garfunkel. Peter, Paul, and Mary. America. Bob Dylan. These names have made the folk genre an enduring force in music. While some may consider this type of music antiquated, this style remains popular through bands like Fleet Foxes and Mumford & Sons, who have enjoyed mainstream appeal.
Folk will remain an important part of modern music no matter the fusions it has to go through. We have seen the independent music scene reserve quite a large space for folk artists to thrive.
Let's be clear here: the genre isn't for everybody, but there are opportunities for aspiring folk musicians to make it like Lule Wiles and Canyon City.
That said, let's take a look at how you can become a successful folk artist in the era of trap music and math rock: 
Get inspired
Nobody is born a musician — well, except for John Lennon, Jimi Hendrix, and perhaps 90% of all musical legends. But what remains true is the fact that all musicians have influences. For folk artists, they get much of their inspiration from the rural communities they grew up in. That being said, the first step to becoming a folk artist is to look for a source of inspiration from where you are. Are you passionate about civil rights? Do you want to write songs about living in the mountains? There's a lot of material you can gather everywhere, so keep your eyes and ears peeled. 
Go solo or form a band?
As you start to write your best material, you may have to decide whether to go at it alone or form a band. It's very common for folk musicians to perform solo since it gives the benefit of complete control. Forming a band, on the other hand, requires finding people who are just as enthusiastic about the genre as you are.
Wield the right tools
Just like the country music genre, the acoustic guitar is the most iconic symbol of folk. It doesn't matter which brand you use so long as you know how to clean your acoustic guitar properly and tune it well. But aside from that instrument, you can also learn to play the ukulele and the banjo, which are featured prominently in memorable folk anthems such as Down by the Water by The Decemberists and The Cave by Mumford & Sons. 
Start small
Successful folk artists started off small as buskers or guest performers at local cafes or bars. That said, you can start by performing at community events. You can also take part in local contests where you can do covers of famous folk songs or perform your own material. You can't get discovered instantly, but you can still build your reputation locally. But of course, there's always platforms like Bandcamp, Soundcloud, and YouTube where you can get noticed easily. Once you are able to record enough material and nurture a strong following, the next step is to record your first EP.
The folk genre is definitely thriving, so success is still possible. You only need to be creative, unique, and persistent in order to make the leap to a record deal.