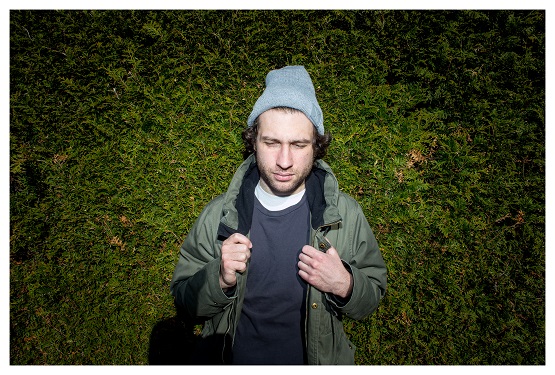 Releasing today, "A Horse Called Morty" is the latest from Düsseldorf-based hip-hop artist The Last Kobayashi, the project of Stefan Petcov. The track comes via the upcoming mixtape Burning Down Babylon, out on May 28th, which tells "the story of his battle with depression and a generation's pursuit of higher purpose."
"A Horse Called Morty" features a gripping flow throughout, tonally reminiscent of Aesop Rock. A clanky guitar-laden backing builds tranquilly into an escalation at the 54-second mark, where the vocals unleash further fury alongside ghostly-sounding backing effects — a production element reminding of Earl Sweatshirt. "A Horse Called Morty" showcases a hypnotic beat and excellently precise vocal flow, affirming The Last Kobayashi as a project to follow.
"I wrote this track on a particularly harrowing morning," the artist explains. "I woke up on the floor of my friend's flat in a sleeping bag and my head was spinning with all sorts of turgid thoughts. So I found a cure: scrolled through SoundCloud and this was the first beat I found. Then when ham on some internal rhyme schemes. Et voila."
—
"A Horse Called Morty" and other memorable tracks from this month can also be streamed on the updating Obscure Sound's 'Best of May 2020' Spotify playlist.
The track is also featured in the genre-based, best-of Spotify compilation Emerging Hip-Hop.