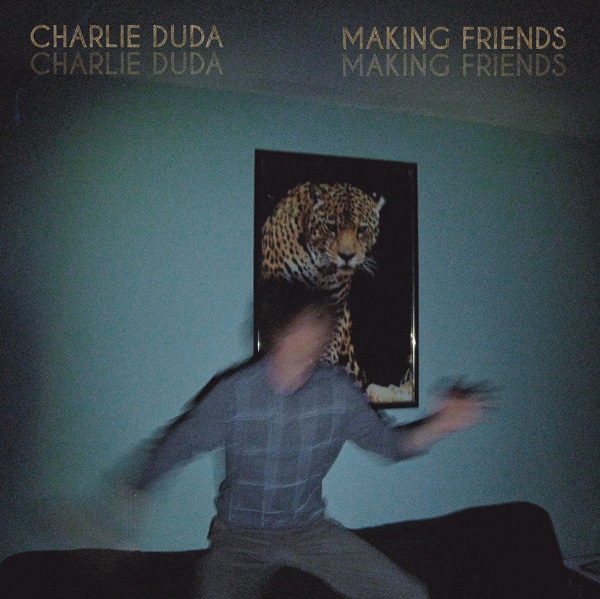 Charlie Duda's new EP Making Friends shows a strongly melodic sound from the Los Angeles-based artist, with satiable jangle-pop and rock aspects. Among its highlights, "I Don't Mind" rides nicely on jangly guitars and an overall suaveness to start, as chipper vocals emerge shortly thereafter. The "I don't mind," expansion around 40-second mark is blissfully melodic, reminding fondly of the band Real Estate. A reprisal of the title-referencing hook plays well again about a minute later, with nifty pscyh-friendly vocal effects arriving around 01:30, followed by a delectably jangly guitar segment thereafter.
Vibrant acoustics and a fleeting, jangly sound on "Get This Right" joins alongside suave vocals to start. Aesthetically, this one chugs along with a power-pop brightness that reminds nicely of the band Teenage Fanclub. The 00:55 section is especially shining, with its power-pop allure being undeniable, especially with the "sometimes you gotta disappear," punctuation. Guitar emphasis at 02:17 is welcoming, providing a vibrantly melodic lead to the conclusion.
The album's self-titled track grows from a hazy jangle with twangy adornments into an initial verse fit for lazy afternoons. Added guitar lines during the "if I could make it to Monday morning," line keeps the engagement firm. The lush bass line, confident vocals, and "Monday morning," line entices replays, with hypnotic enjoyment to close it off. These three tracks, along with others like the excellent "White Ride," show precisely why the EP is well worth seeking out.
—
"I Don't Mind" and other memorable tracks from this month can also be streamed on the updating Obscure Sound's 'Best of June 2020' Spotify playlist.
The track is also featured in the genre-based, best-of Spotify compilation Emerging Indie Rock.