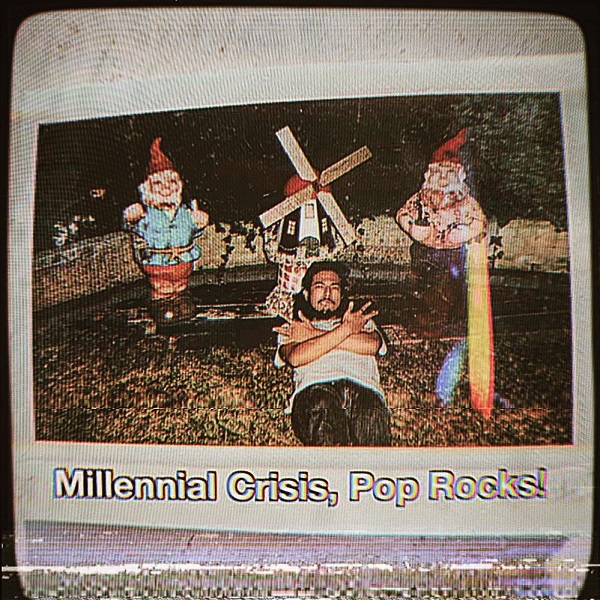 Released today from Dutch duo Gravity Circus, "Millennial Crisis, Pop Rocks!" shows a catchy sound guided by spirited vocals, climactic guitar/rhythm interplay, and consuming hooks. Previously impressing last month with the track "Shuteye," the duo successfully travel into more energetic territory here, especially upon points like 02:10 — where steadily escalating guitars and percussion accompany an intense multi-layered vocal push. "Millennial Crisis, Pop Rocks!" affirm Gravity Circus as an act to keep following.
Gravity Circus write the following regarding the track's themes:
"This one is for those who's hair is thinning and don't wanna age. For those who wake up feeling drained. For those who watch most of their old friends get married, have kids, or both. For those who have a shitty routine like listening to the same radio station all the time and wonder why everything feels like Groundhog Day. Rules are not for you, okay, but at least clean your fucking room. Welcome to being a stagnant infant! Not quite sure what went wrong, but while you're here enjoy your stay!"
—
"Millennial Crisis, Pop Rocks!" and other memorable tracks from this month can also be streamed on the updating Obscure Sound's 'Best of July 2020' Spotify playlist.
The track is also featured in the genre-based, best-of Spotify compilation Emerging Indie Rock.