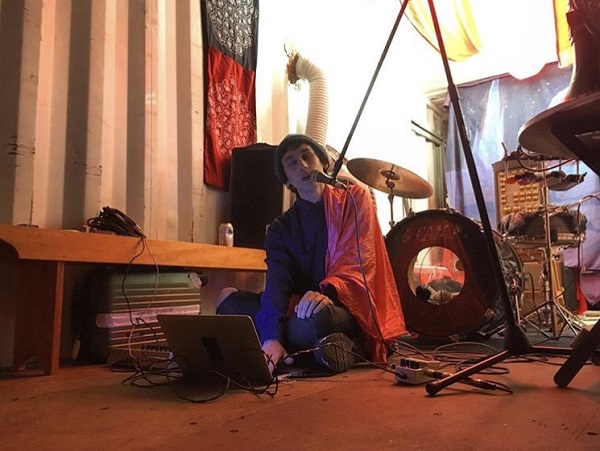 Exuding a creative psychedelic brand of pop reminiscent of Avey Tare, Dexter Dine's new album Symmetrics showcases a uniquely effective sound. Unpredictable arrangements, MIDI-like charm, and psych-induced fever dreams are enjoyably apparent throughout the Brooklyn-based artist's release. "Air Knocked Out" swoons with a gyrating murkiness; pulsing synths and quaint vocals navigate a series of stellar twists. Another notable effort is "Aloe," echoing a Syd Barrett-esque psychedelic charm in its comforting repetition. Symmetrics is an album fully recommended to anyone seeking a creative spin.
"The 12 songs on the album were written on an acoustic guitar and then deconstructed: the chords mapped out, sequenced and played back through a collection of sampled instruments," Dexter says. "Inspired by the cheap midi soundtracks of games like "The Legend of Zelda: Majora's Mask," "Symmetrics" brings fake saxophones, flutes, pianos and choirs to the fore, with each song showcasing a unique and sometimes bizarre arrangement. The vocals are melded into these arrangements through the warping effects of auto tune, pitch shifting or other less noticeable refractions. The only song to break from these methods is "Still," a short acoustic number that sits at the center of the album – the guitar and vocals radiate out from this point."
Dexter Dine is also presently the music director of the Brooklyn-based dance company Roxy + Company, and is in the band Hanging Stills.
Stream Symmetrics in full below:
—
"Air Knocked Out" and other memorable tracks from this month can also be streamed on the updating Obscure Sound's 'Best of August 2020' Spotify playlist.