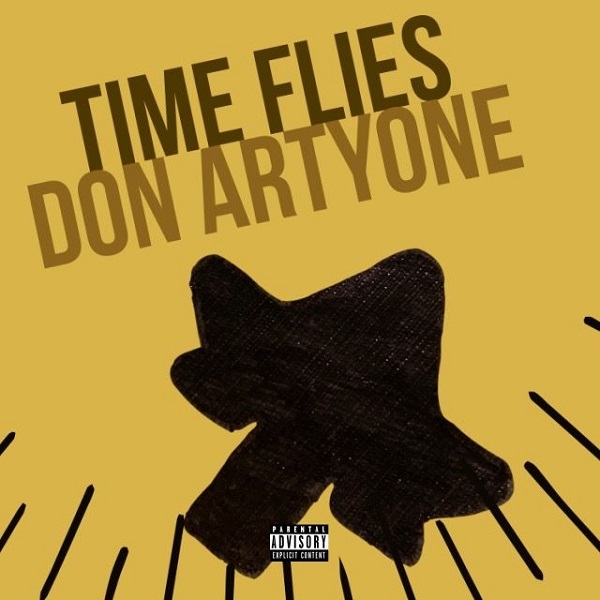 A spaced-out and nocturnal hip-hop success, "Time Flies" is a stellar track from Don Artyone. Past the two-minute mark, the vocals show a lower-pitched yearning — the melancholic, soulful tones resulting in a fully convincing aesthetic. The production, in general, reminds of Tyler, the Creator's recent, expansive production work — with the addition of some murkier soundscapes, more expected from Earl Sweatshirt. The second half of "Time Flies," in particular, casts an atmospheric spell that lingers well after the track concludes. I'm certainly anticipating the next release from Don Artyone.
Don Artyone elaborates on the track and its production below:
"I wrote this song after corona hit LA and everything shut down. I shut down too for a moment. I got laid off from a job I really enjoyed and my dog of 14 years got sick and passed soon after. I had a falling out with the woman I loved due to nothing other than circumstance and had to accept the fact that I may never see her again. I was stuck at home, lonely, sad, and afraid but gratefully I had my humble bedroom studio. This manifested out of all the emotions I was feeling and the reality I facing."

"Not sure what to call this genre either. It's a blend of my influences being jazz, hip hop, and indie rock. No samples on here though. I'm playing all the instruments with my hands and no software. Except for the drums. Those were programmed using production techniques to sound like a live drummer. I can't afford a real drummer at the moment. I recorded, mixed and mastered it at my noisy Ktown apartment in LA. Hope you feel it."
—
"Time Flies" and other memorable tracks from this month can also be streamed on the updating Obscure Sound's 'Best of August 2020' Spotify playlist.
The track is also featured in the genre-based, best-of Spotify compilation Emerging Hip-Hop.