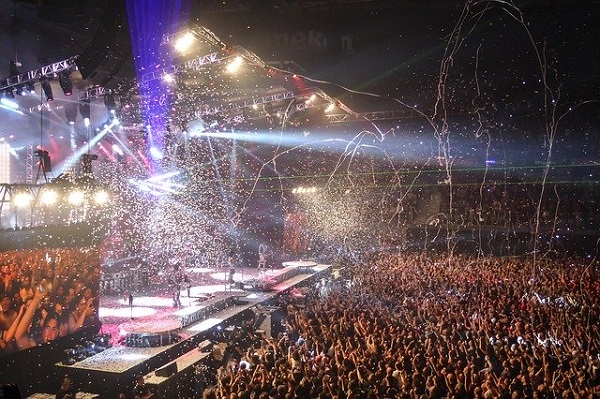 Operating as an artist manager in the music industry comes with significant responsibility. You are not only accountable for your clients' regular income, but you are also liable for the overall trajectory of their careers.
This can put some pressure on your shoulders. But the satisfaction you gain by making your artists' dreams come true is worth the demanding nature of the job. When you combine it with the financial rewards you can reap and the success you can gain, taking on the challenge seems like a no brainer. 
But in order to make it big in the music industry, you need to operate with a few tried and tested strategies. From drafting a sharp artist management contract to cultivating a remarkable self-image, here are a few tips to becoming an ideal artist manager.
Establish an Understanding With Your Artist
Even when you manage artists with a shared genre, each artist has a distinct outlook and aspiration for their music. This heavily influences their creativity, their production, and their overall approach to putting their art into the world. 
If you want to become a successful artist manager, it is important that you give proper time to your clients in order to understand their needs. This helps you create a mutual path of advancement, which makes it easier for you to fulfill your artists' goals and your own professional plans with equal ease.
Draw Up an Artist Management Contract
Whether you share a deep understanding or creative vision with an artist, it's important to put down the details of your partnership in writing. This helps both you and your artist in determining your responsibilities and liabilities, as well as your ability to fulfill certain goals. 
Since the contract is a legal document, it is important that you have it drafted with the help of a professional contract consultant or entertainment lawyer. This keeps any potential disagreements at bay and provides you with a foundation for long term collaboration. It is exceptionally helpful when the artist you manage breaks into mainstream success.
Cultivate a Distinct Artist Image
As you move forward with helping your artist touch their desired heights of stardom, make sure to equip them with the right tools. This includes the critical approach of crafting a distinct image for your artist, which sets them apart from their competition and makes them shine.
Assimilating your artist's vision and marketing their image in the right way plays a big part here. For instance, if they have an air of mystery around them, craft an identity that plays it up to the audience. Similarly, if they are more personable, encourage their interactions with fans on social media. 
Develop a Plan for Live Performances
Even in the age of digital delivery, nothing can come close to the efficacy of live performances. When executed the right way, they help your artist connect to their audience base and expand their popularity. The benefits don't stop there and also translate into significant financial gains. 
In order to properly use this medium to boost your mutual success, make sure to discuss live performances around your artist management contract. This ensures that you aren't left out of one of the biggest mediums of  revenue for your client.
By keeping these tips in mind, you can easily climb up the ladder of the competitive world of artist management. When you strike the perfect balance between your artist's needs and a marketable approach, it helps you go a long way towards establishing your name in the music industry.