If music is your first love and if it means the world to you, you must surely have a hobby of singing a bit, isn't it?! While singing is a great way to satisfy your music passion, how about doing it in a highly professional way? Well, that's where Smule – Social Karaoke Singing app comes handy!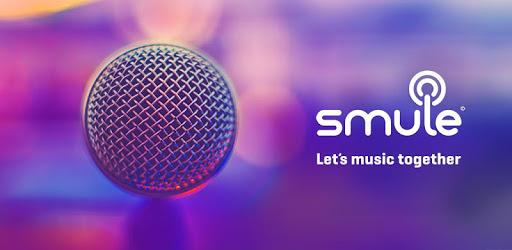 About Smule – Social Karaoke Singing App
Music is not all about listening! You can explore it more by creating some awesome songs and sharing it with your friends online! 
With the Smule app, you can sing the way you want and create your favorite music along with your friends as well. Be it solo or duet, you can sing your favorite songs and also apply some audio effects or even video filters to make the song entertaining. Using the Smule app is pretty simple and we're sure you will love every moment in it!
That being said, if you're new to the Smule app or haven't used such similar apps before, it's a must for you to know how it actually works. So have a glimpse at it below to understand the working of Smule – Social Karaoke Singing app! 
How Does Smule Work?
With millions of songs pre-loaded with Karaoke along with the lyrics, singing can't get any better! You can sing anywhere and at any time when you have a Smule app with you or by running the app on PC with the help of the guide from BrowserCam. Here's how it all works!
Step 1. Pick a Music Track!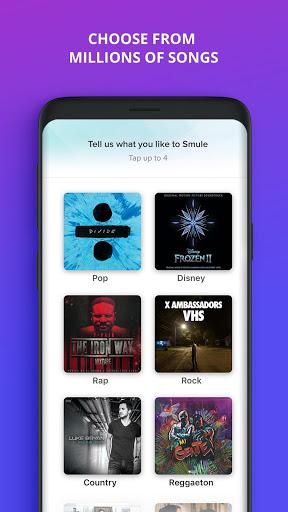 If you have just started, it's always recommended to use the music tracks available in the app to sing a song. It gives you a nice rhythm and flow to continue for a long time. Also, if you're singing for the first time, make sure you keep an eye on the lyrics as well. Once done, select your favorite music track for a song to sing and move on the next step! 
Step 2. Record Your Performance!
After you select the music track, it's now time to record the song which you're going to sing. It's up to you whether you want to sing solo or want to go with a duet by pairing up with your friends. Tap on the record option, start the music track and start singing! Once done, stop the recording. 
We hope you have used some audio effects and a few video filters within the app to enhance your recording. If not, you can record it again and do it right away!
Note: Instead of recording, you can also perform live if you have good experience before using Smule app. This gives you an additional boost to your profile as more users love to watch live performance. 
Step 3. Share Your Recording!
Once the perfect recording is good to roll, you can share it on your Smule profile or even on the Smule Songbook so that other singers can perform the same song which you shared earlier. Moreover, you can also share your recording on social media platforms like Facebook, Twitter, WhatsApp, SnapChat and many more!
 That's how simple it is to record your song with a music track. We hope you now know how Smule app works. 
Features of Smule App
Before you move around and start recording your song, here are few impeccable features of the app which you must know!
#1. Karaoke Duet with Top Artists!
Ever imagined singing a duet with some of the top artists like Train, Nick Jonas, Shawn Mendes, Charlie Puth, Jessie J and more? Record duet with these superstars and have fun! It can surely get you popular in no time. 
#2. Add Visual Effects to Your Videos!
Do you love some smokey and bubbly effects on your video? Well, Smule has got you covered. It also has a variety of video filters and effects that give you video a new look and make it stand different from the rest. All these effects and filters make your video look like a Pro! So ensure that you use these features to its best!
#3. Create Your Own Music!
This is for artists who have experience with singing for years! Of course a new user can do it as well but it will need perfection. To get started with this, you need to record your vocals and then add any video which you create for the song. It's a kind of album song for yourself and you can share it with your loved ones too. 
With a lot of music genres like Hip-Hop, Rock, K-pop, Latin and more, you're never going to run out of options while recording a song on Smule app. 
Final Thoughts!
Smule is a perfect app for those who love music and believes music is the world to them. Of course, you can use it for fun as well by trying out a few songs. Start singing with Smule – Social Karaoke Singing app now!