If you are considering buying a drum machine, you should learn about what it can do first. This article will give you more insights into this fantastic machine!
For beginner drum players, getting the best drum machine can be one of their first considerations because it can help them create fantastic music tracks. But how can this instrument do it for you, and how can we make better track with it? 
In this sharing article, we will show you the essential information you should know to decide if a drum machine is what you need, and guide you on how you can level up your music tracks with it. Let's find out now!
What Does a Drum Machine Do?
The machine drum is a musical instrument created in the 20th century and has been used in the music industry ever since. Its job is to help music players and creators to make drum beats, percussion sounds, and patterns. 
This electronic musical instrument can create unique sounds like synthesized electronic tones. Moreover, a drum machine can also imitate percussion instruments or drum kits. 
If you purchase the newest models of drum machines, it can actually do so much more for you. You can program your beats, rhythms, and make music using pre-recorded samples or analog synthesis. When you know how to take the most advantages of a drum machine, your productions will sound super professional, sharp, and unique. 
The drum machines with pads and buttons can also help you program your drum beats for standalone performance. If you want your drums to sound more lively, the most modern machine can actually let you do that without breaking a sweat.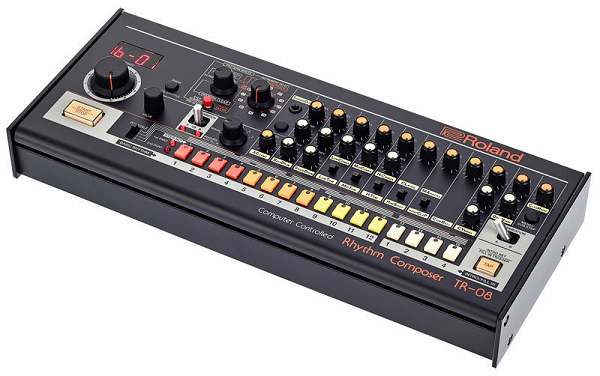 Drum machines can help you create drum beats and patterns
How to Use a Drum Machine? Step-By-Step Guide
It is quite easy to use a drum machine. Simply by following these steps below, you will be able to start creating your own tracks!
Step 1: Select "Drum Machine"
In the Menu of Mix Editor from the Instrument channel, click the button "+Add Track" located on the top left of your screen and select the "Drum Machine" option. 
Step 2: Select A Kit
After clicking on the "Drum Machine" option, you will see the Mix Editor opening with Pattern A & B and a pre-programmed sequence. In the menu located on the left, choose the kit you want to use. After that, the sequence will automatically change. 
Step 3: Create Your Note Clip
When the kit selection is done,, you can then create your note clip by clicking on the instrument track. Next, feel free to create music tracks right in this note clip. 
Step 4: Delete and Add Sounds
Within the drum machine, you will see some boxes. Right here, click on those boxes to add sounds from the sequence. 
In case you do not like the sounds you have added, it will also be a piece of cake to click on the boxes again and delete them. You can add more sounds and delete the inappropriate ones until you are  satisfied with the sound you choose.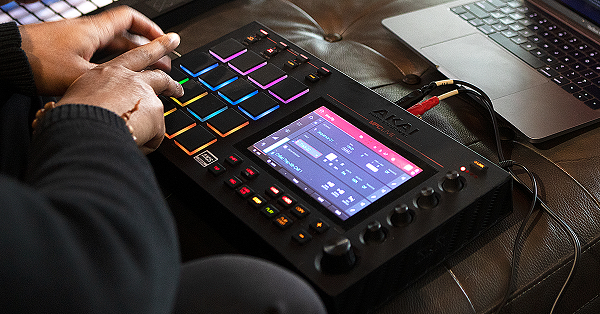 You can delete and adds sounds with drum machine
Step 5: Program 
It's time to add your favorite sequence to a track by clicking on the button "Pattern A" located in the bottom right to do it. Just like this, when the loops are in your track, you can move them around or extend them as you wish. 
In What Way Can You Get More out of Your Drum Machine?
Now that you know how to use a drum machine. But, what can you do to get the most out of it? These tips will be good for you!
Add Some Distortion
Even though you should maintain your mixes and tracks' clearness, a little distortion might make your music sound much more unique. This technique can also make people feel like your tracks are somehow "sharper" than the soundtracks that have no distortion. 
The frequencies of distortion can make the music sounds louder than other parts of your mix without turning the volume up.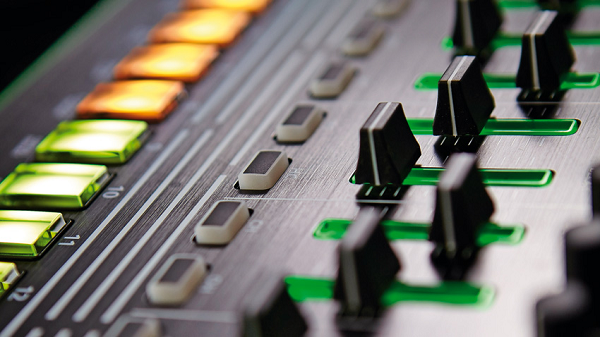 Distortion sometimes makes your track sounds more unique
Lower Your Kick's Pitch
In some parts of your mix, you might want to and more bass frequencies. The bass frequencies can make the track sound much more professional and "sharp". 
To add them, you can lower your kick's pitch to create a low end.  
Scatter
The Scatter effect of the Roland TR-8 might not be so suitable for regular mixes. It can totally become a great effect on its own. 
While exploring what you can get from your drum machine, take it easy, and explore even more to see what kind of sound you can create with it. You can do it by ramping the knobs up, then sweeping it back quickly. 
Care about Transposition
The difference between boring and great drum tracks is that great drum tracks always have predictable and static pitch. The reason for this is the transposition. When you want to make unique, unusual, and emotion-generating sounds, dealing with transposition is a must. 
Take Advantages of the Loop Function
If your drum sounds are too short, you can take the loop function's advantages to extend them. 
Many samples and models of drum machines are equipped with a loop function, and this is a good way for you to extend your drum hit's length by looping the sustain section. With this function, you can easily grow a short tails section after the original transient. 
When your loop is already set up, you might change the amplitude envelope's ADSR settings to make the volume of the drum response time over time. 
Conclusion
Great drums make great music tracks. For this reason, music creators are always looking for ways to produce excellent drum sounds, and drum machines are the smart choices for this.
With the latest drum models, you will have many advantages for creating your tracks.
After flicking through this post, you have a basic idea of ??how this instrument works and how you can use it to create drum tracks with your own style, we bet. We hope the information has done you good.
 And now, have a great time creating your favorite soundtracks.