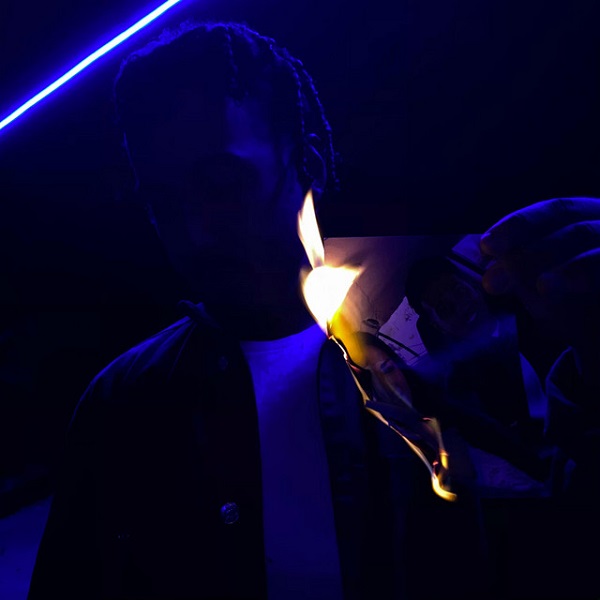 The soulful, electric "Better Off" shows Jean~Baptiste strutting a soulful vein of hip-hop. Led by a smooth vocal flow, complemented by backing vocal enthusiasm and a suave bass line, the verses are wholly consuming. The soulful vocal at the one-minute mark is gradually joined by an altered tone, reminiscent of (and referencing) Kendrick Lamar. The soulful vocal hook reprises about a minute thereafter, with Jean~Baptiste's backing vocal work adding nicely. Zac Vaughn's production is catching throughout, melding classic soul with creative vocal tonal fluctuations. "Better Off" succeeds in many facets.
Jean~Baptiste elaborates on the track below:
""Better Off" depicts the mental & emotional hardship that a toxic relationship can cause someone. Many are often unsure of what they want regarding companionship. At one point you may think you're better off with someone, until you realize that you're better off without them. Jean~Baptiste takes a personal approach and depicts a time in which he fell for someone who he thought was the one, when reality she's far from it. He's aware that the relationship isn't going well, but blindly denies its deterioration due to denial and familiarity. Throughout the track you can hear his inner conscious continuously warning him to leave, but to no avail. Jean proceeds to ignore his intuition and is rather misled by his irrational fear of being without this person. All signs point to ending it, but he's become so attached & mentally detached that he is unable to let go despite all the damage that has been done.

In short this is an experience that many inexperienced lovers go through. You fall hard for someone, invest so much of yourself, ignore the warning signs, and then ultimately face the repercussions. But no matter what you are always better off."
—
"Better Off" and other memorable tracks from this month can also be streamed on the updating Obscure Sound's 'Best of January 2021' Spotify playlist.
The track is also featured in the genre-based, best-of Spotify compilation Emerging Indie Soul.