The year 2020 introduced us to a new life that nobody saw coming. The outbreak of coronavirus forced the world to disconnect from each other physically. But owing to the massive digitalization, we were all able to connect virtually.
When worldwide lockdown happened, live music faced disruption as the venues were closed. But the industry found a way for the artists to perform for their fans through live streaming. Many artists have performed their shows live for the audience. Although it is not the same as seeing your favourite artists live, it was not bad either. Moreover, the tickets of these concerts are way less expensive than what you would otherwise.
Overall, virtual concerts extend a thrilling future for the music industry amidst the pandemic. A lot of artists have begun to take their concert online and raise money for causes that they stand for. Online concerts also provide great opportunities for fans who could not go due to reasons like tickets being too expensive or social anxiety.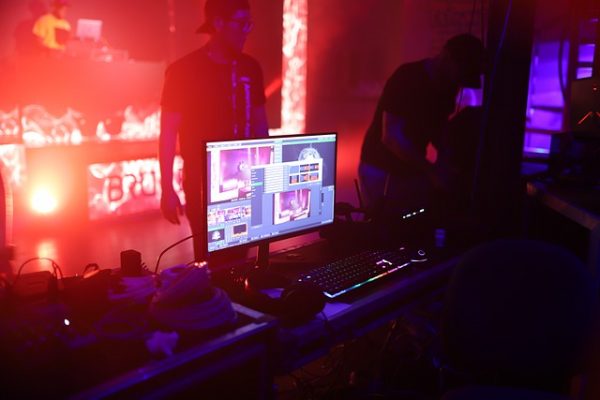 A Pathway To Start A Virtual Concept
There are certain factors that can completely change the way a virtual concert is hosted. Here we are bringing some effective tips that will help artists start their live streaming journey and give their fans an exciting and seamless experience. 
Get The Technology Sorted Beforehand
You do not want to be seen fussing with technology on a live session and risking losing the viewers. Therefore ensure that the devices you are using are plugged in or charged and have a good wi-fi connection. Moreover, whether you are using your computer, tablet or phone, make sure it is put up properly; you can invest in a tripod.
This will ensure that you get a good angle for fans to see and you can also see the comments. Being able to see the comments is important as you should respond to them and make your live concerts engaging.
Focus On Good Promotion
To gather more viewers, you should let your fans know that you are hosting a concert by posting about it on various social media platforms. Consider adding an image with all the details associated with the concerts such as the platform you will be streaming on, time, info of your tip jar.
There are so many tools that you can use to make this image. Additionally, Facebook allows you to create a post or event in fan groups. And not to forget your email list; use it to send people info about your upcoming promotions.
Monetize Your Concert
When it comes to choosing a platform to monetize, go for the ones that are easier like PayPal or Venmo. While some artists add a suggested donation, others ask people to contribute to the virtual tip jar.
Irrespective of the platform you select, it is important to remember that a lot of people right now may be in the condition to pay only a little or not at all. Stageit has emerged as one of the popular platforms that artists use to sell their online concert's tickets. In fact, the website has helped in increasing the payouts of artists to 80% from 67%.
Select A Good Software
Typically, we see artists choosing social media platforms like Facebook, Instagram, or Youtube for hosting live streaming. These are the platforms where a majority of your fans are likely to be, so it is common for artists to reach them.
But there are more options than you can consider. For instance, Streamlabs OBS and OBS Studio are among the most popular options if you want great functionality such as donation alters, overlays, etc. Moreover, they are completely free to download.
Be Mindful Of The Time Zone
A great thing about live streaming is that you have the opportunity to reach your fans across the globe. You can use the analytics from Spotify as well as social media will help you identify where most of your fans are situated. 
This way, you can pick a time that is feasible for a majority of your fans. If your fan base is spawned across the globe, you can consider having multiple concerts. It will be similar to doing world tours based on different time zones.
Check The Lighting
The idea of a live stream is to provide an opportunity where your listeners can become the viewers and enjoy visual art. And, you need good lighting to ensure that your viewers are able to see you properly.
Nobody wants to spend their money just to watch a shadow shaped like a person. If you are live streaming during the day, you can benefit from the sunlight. Open up the blinds as the natural light will work great.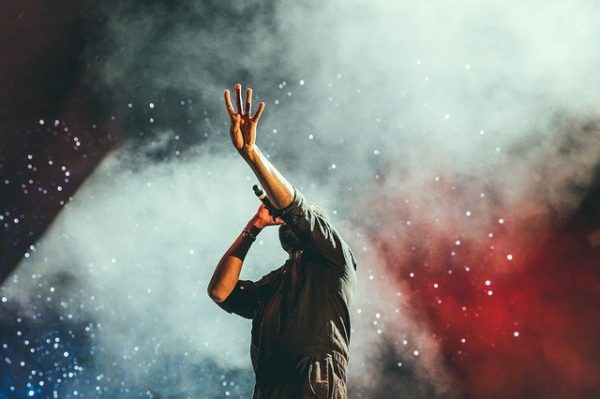 But if you need an artificial light route, it is imperative to make sure that you have sufficient light. Moreover, position the light in the opposite direction of the camera, so that the light shines on you, instead of the lens.
Be Interactive
In-between songs and after the concerts, take some time to engage with your fans. It is not only a great way to build a connection with them, but also it is an excellent way to get real-time feedback. Throughout the concert, make sure to keep the flow of dialogues going, before starting your set, in-between, and when you are done.
In fact, you can also do a fun Q&A session at your concert. When signing off, make sure to show your gratitude and remind of the virtual tip jar. And if you have other live stream schedules, then you can use this opportunity to inform them about the same.
Be Genuine
It's okay if there are certain imperfections like the sound of your kid, your pet making a special appearance, etc. The main idea should be to connect with your fans during this trying time and have funded. 
Make sure to read the comments and respond to them, ask fans some questions, and show them a glimpse of your life during a pandemic. By building a relationship with your fans, you ensure that they attend your concert in the future as well.
Do A Trial First
Make sure to do a proper soundcheck before going live just like you do during a normal concert. Check whether or not the lighting, volume and camera positioning is right by taking a quick video clip before going live. This way, you will be able to make corrections to the surroundings before going on the internet with your fans.
Top Artists Who Hosted a Virtual Concert In 2020
2020 has been challenging for everyone, including music artists. Many had planned their live concerts in different parts of the world, but the world hit a pause all of a sudden.
However. Eventually, they found an excellent way to connect with their fans and hold planned concerts through a digital medium. Here are some of the artists who hosted a live concert in 2020:
Diplo
Diplo started live streaming on March 13, 2020, and presently he is streaming a themed set every week for five nights and all the music is paid. The sets include:
A Very Lazer Sunday, which is inspired by Major Lazer, which is a member at 4:00 pm.

Ronatronz, which is for the Hollertronix parties. It is hosted every Tuesday at 10:00 pm.

Corona Sabbat, which is an ambient show held every Friday at 11:00 pm.

The Thomas Wesley Show, which has a country theme, is hosted every Thursday at 10:00 pm.

Coronight Fever, an old-fashioned rave is hosted at 11 pm. on Saturdays.
Andrew Lloyd Webber
During the lockdown, the composers have been taking requests from the fans. He played the songs 'All I Ask Of You' from Phantom Of The Opera on March 19, 2020. The composer also asked Lin-Manuel Miranda to play a song. Thankfully, Miranda took the challenge with sport and played Everything's Alright from Jesus Christ Superstar by Webber.
Billboard Live At Home
The infamous Billboard started live streaming performances from the homes of the musicians. Some of the artists that took part in this concert include:
Luke Bryan

Alessia Cara

Vanessa Carlton

Jesse McCartney

Tori Kelly

Dinah Jane from Fifth Harmony

Kenny G
Final Thoughts
The year 2020 tremendously increased the popularity of virtual concerts. Artists across the one took digital platforms to host live concerts for their fans. With the pandemic continuing to raise complications around the world, it is likely going to be a while before we can all freely step out and enjoy things like before.
Therefore, professionals, including musicians, are coming up with their own way to stay connected and earn. And people are also benefiting from virtual concerts as they get to see their favourite artists perform in a more convenient and cost-effective way. On the whole, it is safe to say that virtual concerts are a new reality and are likely to be a part of our future.