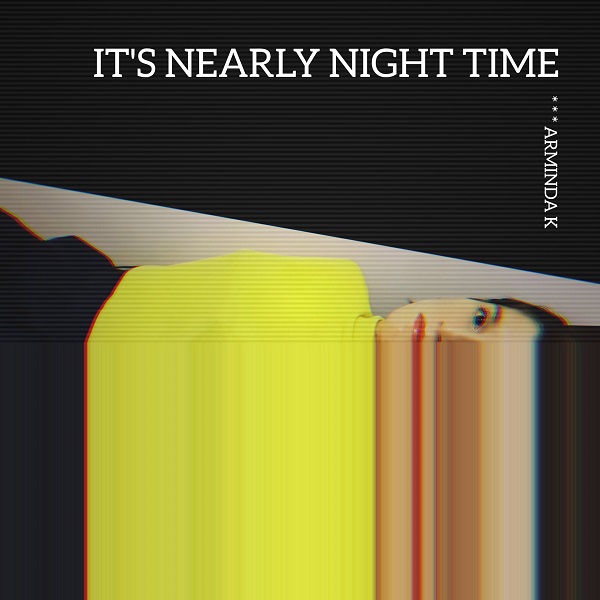 Hypnotic synth-pop delight "It's a Good Thing" is the latest from Arminda K. Spacey synths and serene vocals build to a quivering, melodic stretch past the one-minute mark, the vocals joining in seamlessly thereafter. Melodically engaging with a lush soundscape, "It's a Good Thing" is a stellar track from Arminda K, off new album It's Nearly Night Time.
Arminda K presently lives in London, moving there from Brooklyn, after having grown up in the rural Midwest.
"It's a Good Thing" features Julian Fader (of Ava Luna) on drums. The track is mixed by Zach Ryalls (Eternal Garb), a longtime collaborator of Arminda K.
Check out the track's music video below:
Regarding the debut album, Arminda K writes:
"My debut album's tracks range from synth and vocal soundscapes to structured experimental pop pieces, all born out of exploring and capturing a range of emotions –the joy, the loneliness, the freedom– that can come from being alone (a topic I've put a lot of thought and energy into since moving to London in 2015 as an introverted American)."
Touching on the track, specifically:
""It's a Good Thing" was written in early Spring last year, at a time when difficult emotions were running high: the panic of the pandemic, the awakening of the masses to racial injustice, political chaos. At the same time though, I was going through periods of great happiness in my personal life. The combined emotions felt at odds with each other and hard to reconcile. This song was a reminder that feeling things intensely –no matter how opposing and extreme– is much better than feeling nothing at all."
Stream the rest of the album below:
—
"It's a Good Thing" and other memorable tracks from this month can also be streamed on the updating Obscure Sound's 'Best of February 2021' Spotify playlist.
The track is also featured in the genre-based, best-of Spotify compilation Emerging Electro-Pop.